Honda has chosen the Frankfurt Motor Show to reveal a dinky, electric city car it expects to sell in 2019.
This urban, electric vehicle — helpfully named "Urban EV Concept" — is part of Honda's electrification plan. Like just about every other manufacturer, or so it seems, Honda plans to introduce electrified vehicles across its range. The brand already helped pioneer electric technology with the Insight, and currently produces the hybrid NSX supercar.
The Urban EV is a city car through and through. Although low and wide, it's around four inches shorter than even the Honda Jazz — coming in at 12.5 feet. Despite that, there's seating for four, in two bench seats. The wide doors should allow for easy access to the rear, although they are rear-hinged "suicide" doors.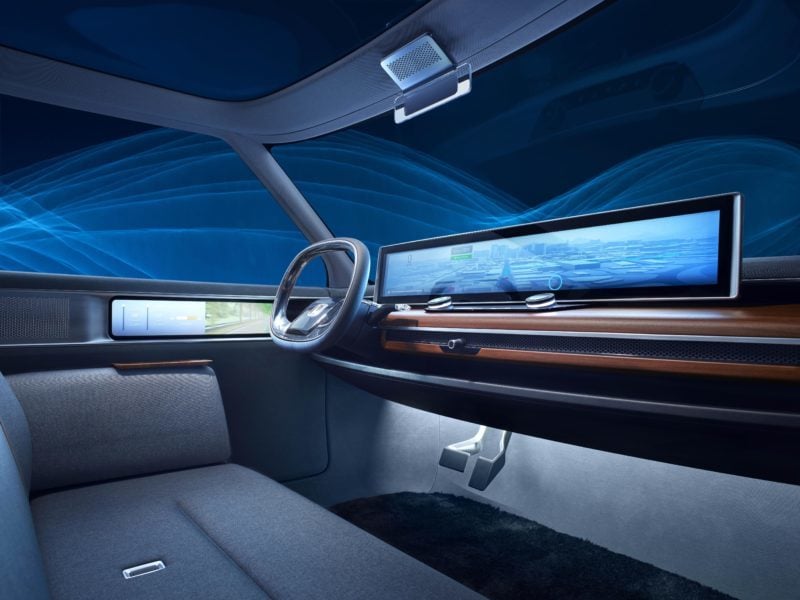 There's a few neat touches on the outside of the car too. The Honda emblem is backlit in blue, a feature that should be on the brand's electric vehicles soon. Honda has also fitted an interactive display between the headlights. It says the car can use this to display messages like greetings or charging status updates, or "advice for other drivers". Well, it saves on the hand gestures…
Honda hasn't detailed the Urban EV Concept's power train, or any performance figures. The concept version is more of an indication of technology and design of a future Honda product. Nevertheless, it's a car Honda intends to launch to market. Takahiro Hachigo, president and CEO of Honda, stated in his opening speech:
"This is not some vision of the distant future; a production version of this car will be here in Europe in 2019."
Honda also showcased something it calls "Power Manager Concept". This system for supporting energy transfers between the power grid and EVs is another part of its Electric Vision. By linking the car, household renewable generation and mains power, it can transfer electricity where it's needed, or sell it back to the grid.
More Posts On...