2,600
France
Cytoria
​
THIS FORTNIGHT'S THEME
This week, you'll have to imagine the future of the ultimate motorsports class. Last winner
@RealJaySee
set this theme, let's hear what he has to say :

It's 2025 and new rules have been implemented in Formula1. All teams will drive a spec chassis, designed by Red Bull.

Make a livery for one of the Red Bull cars, based on an existing racing team. Don't copy an existing livery, just make a realistic design for a specific team in 2025. The team you base your livery on doesn't have to be a F1 team. It could be based on any team in motorsport. We're six years from now, so maybe Toyota Gazoo Racing decides to enter F1 ? Racing teams from the past are welcome too, imagine how cool a Jordan would look in 2025...

Sponsors will change as well, so you are free to take any sponsors you like but please keep it realistic. Don't make a Ferrari with Petronas decals or a Mercedes with "Mission Winnow" decals. Since Pirelli's contract with F1 expires in 2023, you are free to take any tire manufacturer.

Don't go too crazy with color changes, a Ferrari will always be red, a Mercedes will always be silver, although I'd believe it if you made a black Mercedes...
CARS
:
- Red Bull X2014 Standard
- Red Bull X2019 Competition

LIVERIES
:
- Originals designs based on existing teams, no replica's.

UNIQUE RESTRICTIONS
:
- Realistic design and sponsors.
- Cars must have at least one decal from the tire, engine and fuel manufacturer.
- Racing number on the nose and on the side of the car.
- No tobacco sponsors.
BONUS PICTURE SETTINGS
:
- One pic of the car in action.
- One pic from the 2025 team presentation event.
USER MADE DECALS :
- Allowed.
POLL : THE RULES
The poll will end on September 13, 2019 (00:00, CEST/GMT+2)
(5 days to vote, and this will leave a small week for the winner to set up his theme.)

You can vote for 3 entries.
You can NOT vote for your own work.
POLL : THE ENTRIES
Poll Option #01
ARTA Honda F1 Team
View media item 53190
View media item 53191
Poll Option #02
Italya/Gozzy Porsche 2025
_____________________________________
Poll Option #03
ROKIT WILLIAMS-HONDA RACING
​
_____________________________________
Poll Option #04
Hyundai N F1 Team
Poll Option #05
Haas Chevrolet F1 Team
Poll Option #06
NISMO 2025
View media item 53271
View media item 53272
Poll Option #07
Jordan Mercedes-Benz
Poll Option #08
Lotus-Renault "Exode" F1
Poll Option #09
Lynk&Co Cyan Racing Team
Poll Option #10
Martini Porsche F1 Racing
_____________________________________

Poll Option #11
Audi R8X e-tron
Poll Option #12
Poll Option #13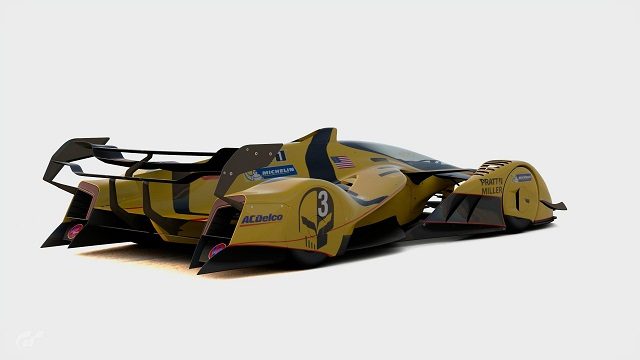 Poll Option #14
RacingTeamNederland Lotus
Poll Option #15
Brabham-Alfa Romeo
Poll Option #16
Sauber-Alfa Romeo