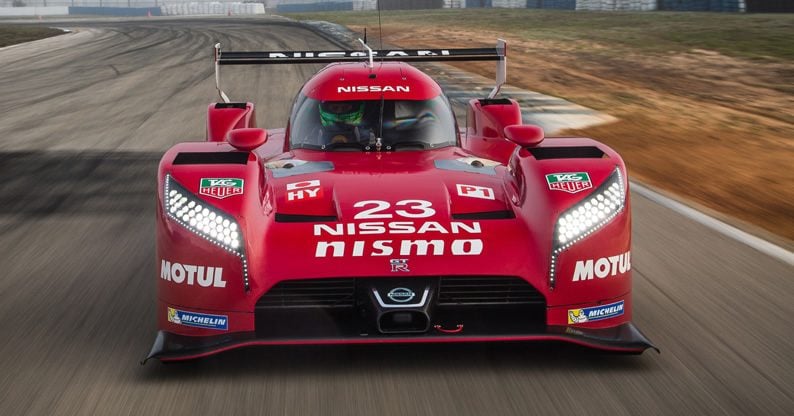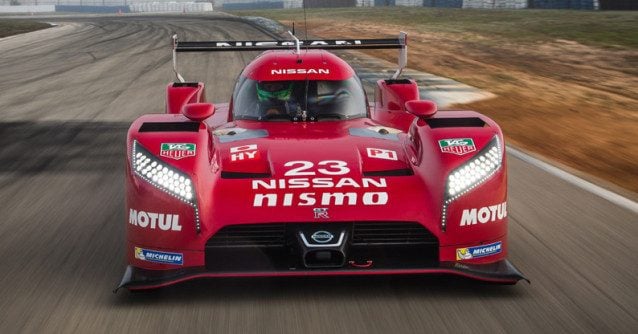 Nissan's radical Le Mans challenger, the Nissan GT-R LM NISMO, is coming to Gran Turismo 6 in just a few short weeks, when the final round of the GT Academy 2015 online qualifier kicks off on June 2, 2015, at 07:00 GMT/UTC.
The news was announced by GT Academy's managing director Laurence Wiltshire during an interview with 612 ABC Radio in Brisbane, Australia, as he was explaining what's in store for the competition's final round. The full interview can be heard below (skip to 13:30 for the remarks about the GT-R LM):
Although this is the first official confirmation that we've had that the car will be used in the final round of GT Academy 2015, it's not a huge surprise. Many suspected it would be featured in the game since Nissan's Global Motorsport Director Darren Cox mentioned the car would be coming to the virtual world back in January.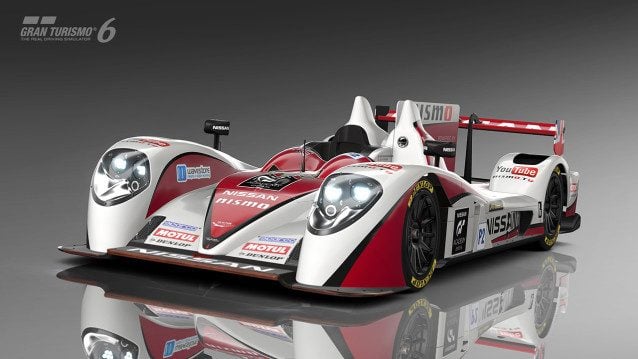 Another new Nissan, the Greaves Motorsport LMP2 open-cockpit race car, was just launched in GT6 yesterday with the opening of GT Academy 2015's third online qualification round, hosted at Spa Francorchamps. Of course, the track which will host the fourth round and the GT-R LM remains a closely guarded mystery.
As always, be sure to visit our GT Academy forum for more analysis and discussion with other hopeful competitors around the world. Thanks to GTPlanet member merv_xiii for digging this up!
More Posts On...
The original comments for this post are no longer available.