Description
The Ultimate Guide for Gran Turismo 6
Whether you are a newcomer to the Gran Turismo series or have been playing since the first title was released in 1998, it's easy to be intimidated by the size and scale of Gran Turismo 6. Featuring over 100 track layouts and 1,200 cars, there are seemingly infinite ways to progress through the game, and even veteran players can find themselves second-guessing their decisions.
That's where Andrew Evans comes in. Author of the acclaimed GTPEDIA: GTPlanet's Guide to the World of Gran Turismo, Andrew knows Gran Turismo games better than anyone, and has used his years of knowledge and expertise to craft Gran Turismo 6: The Unauthorized Player's Guide. Regardless of your skill level or experience, Andrew's advice is essential to help you get the most out of your time with the game, and – most importantly – he'll show you how to have the most fun doing it!
Click here to download a FREE sample!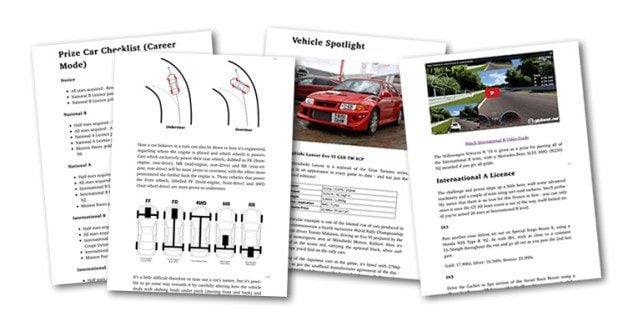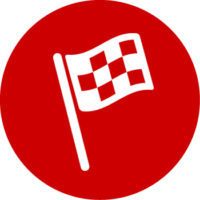 Expert Advice for Every Race
The Unauthorized Player's Guide walks you through each and every race, be it a championship, Licence Test, Driving Mission, or "Coffee Break".
Recommended cars for players of each skill level – Beginner, Competent, and Advanced – keeps the game competitive and fun, and you'll always know what to expect, with vehicle restrictions, typical opponents, prize money, and special advice for each event.
Watch & Learn with Video Guides
For tougher challenges, the book provides over 20 embedded "video guides" that show you the best approach. Recorded in 720P HD and compatible with a wide range of devices, you'll be able to watch on most PCs, tablets, or smartphones.
If you are having trouble scoring that elusive gold time or need help with a tough Licence Test, these videos let you ride along with an expert player to see how it's done.
Please note: although the links in the book no longer work, you can still find all of the videos featured in the book here.
Become a Tuning Expert
Tuning your car to improve its speed or handling is one of the most difficult things in any Gran Turismo game – but it can also be the most rewarding! The Unauthorized Player's Guide features a massive tuning chapter, explaining all the variables in GT6 and how they will impact a car's handling, with quick-reference tables and easy-to-read explanations.
If you still find it all a bit daunting, the "Creating a Tune" section walks you through the process of modifying your car to best suit your personal driving style, from start to finish.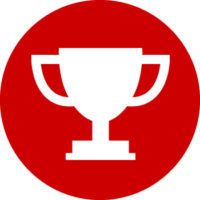 Join the "Trophy Hunters!"
Impress your friends by scoring the most challenging and elusive PlayStation Network trophies in Gran Turismo 6, thanks to Andrew's expert recommendations and video guides.
You'll know exactly where to find each trophy and how to create the best conditions for earning trophies seemingly awarded by chance or luck.
Learn About New & Notable Cars
Throughout the book, "Vehicle Spotlights" bring attention to notable cars in the game – some of which are new to GT6, and others which have helped drive the rich history and tradition which remains a foundation of the Gran Turismo series to this day.
Read It Anywhere
Take this Player's Guide anywhere! Buying this E-Book direct from GTPlanet lets you take the PDF file anywhere, and copy it to any devices that you own that are compatible with the format.
A specially formatted version is also available for Amazon Kindle and Apple iBooks.
*An internet connection and a device capable of loading videos from YouTube is required to watch the Video Guides. Standard data usage charges from your internet service provider may apply.