StarLight Garage presents the modified AC Cobra 427 by Beckbye racing, known as the racing car AC Cobra 427 'Beckbye Racing'.
Since we already have the AC Cobra 427 it should be nice to have this racing car too.
The car owner is Uwe Beckbye, he and his company built this racing car a car that has enough power and still fun to drive.
The AC Cobra, sold as the Ford/Shelby AC Cobra in the United States and often known colloquially as the Shelby Cobra in that country, is an American-engined British sports car produced intermittently since 1962.
The racing car has add a third nationality, so it's now a American-British-German racing car.
Beckbye has modifed the Cobra with the following items:
Engine: Shelby 427 Aluminum Block

Power: 650 HP

Electonic injection

Lubrication: Dry sump

Clutch: 3 discs AP Racing

Gearbox: Super T10 4 Speed Nascar racing gearbox with Hewland gear train (Dog Engagement)

Differential: Ford 9 "with independent suspension !!

Brakes front: 6 piston AP Racing front brake calipers with titanium discs

Brakes rear: 4 piston racing brake calipers at the rear

Adjustable brake balance (in operation)

Adjustable stabilizer Sator (also during operation)

Internal shock absorber at front

Sprinkler

Onboard video system

Radio system: Driver to box

Dashboard: Digital with 14 channel data recording

Steering wheel: removable

Safety tank: 95 Ltr.

Alloys: CCW Classic aluminum wheels

Body chassis: 14-piece carbon chassis, complete removable

Vehicles Weight: 990 kg
HERE ARE THE OTHER RACING CARS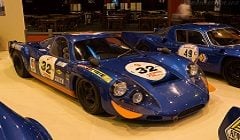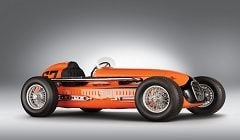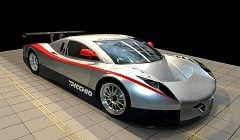 Last edited: