GTPlanet is the largest sim-racing community on the web, dedicated to providing the latest news, updates, and resources related to the Gran Turismo franchise and other racing games. With a rich history spanning over two decades, the site has hosted over 100 million visitors and plays a significant role in the the sim-racing genre.
The site was created in 2001 by Jordan Greer to connect with other fans of Gran Turismo 2, his favorite racing game at the time. Since then, the site has grown into a prominent online community dedicated to both the Gran Turismo franchise and other popular sim-racing titles. GTPlanet offers comprehensive articles, interviews, and analyses, while also playing a pivotal role in organizing and promoting global racing esports events. The site remains independently owned and operated.
GTPlanet has collaborated with some of the largest brands in the world, including Sony Interactive Entertainment, Dell Alienware, Logitech, Nissan, Ferrari, Logitech, Fanatec, Thrustmaster, and many more. These relationships, coupled with GTPlanet's contributions to the racing game industry, have established the site as a driving force in the sim-racing ecosystem's growth and evolution.
For a more detailed look at GTPlanet's origins and extensive history, visit the site's 10-year anniversary and 20-year anniversary articles. For more information about GTPlanet, contact us, or connect on any of our social media channels.
Social Media Channels
GTPlanet Staff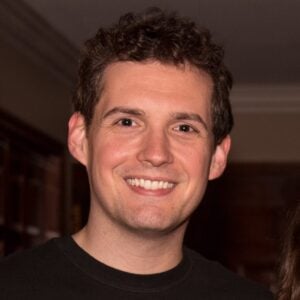 Site Founder, United States
As the founder and sole owner/operator of GTPlanet, Jordan is passionate about technology, building online communities, and connecting people around topics they love. He has over 20 years of experience in web development, entrepreneurship, and working with the sim-racing industry.
Editor-in-Chief, United Kingdom
Andrew has a diverse background in the sciences and research in molecular biology, but found his passion for writing after covering a motorsports event. He has since worked as a freelance writer, photographer, and presenter for various clients in the automotive and gaming industries, and has authored two books on the Gran Turismo series, GTPEDIA and GT6: The Unauthorized Player's Guide.
Lead Video Producer, United Kingdom
Chaz developed his love for racing at a young age, watching Formula 1 and the British Touring Car Championship. Inspired by the commentary he heard while growing up, Chaz began commentating on toy car races as a child, and has since built an extensive career as an esports and real-world motorsport commentator and content creator.