​

StarLight Garage presents another one of the first American-built Corvette-powered mid-engine sports racer which proved far more successful, even on a much more modest budget. This car was sponsored by two film stars from the serie Bonanza.
Looking to run in SCCA and USRRC competition, Bill Campbell asked Wayne Ewing to build him a mid-engine, tube-frame sports racer designed around a 1.1-liter Japanese engine. The car featured unequal-length A-arms up front with a swing axle rear and coilover shocks in all four corners as well as a fiberglass body that focused more on functionality than aesthetics. Upon completion, the car proved uncompetitive, with just 1,100 cubic centimeters beneath the bodywork, so Ewing replaced the original engine with a 283-cu.in. V-8 pulled from a Chevrolet Corvette, in the process creating the very first American-built Corvette-powered mid-engine sports racer.
Though Ewing's original chrome-moly steel frame proved stout enough to cope with the added weight and torque, other changes to the car's design were necessary. To fit the existing frame without structural redesign, Ewing mounted the V-8 on a slight nose-down angle and bolted the three-speed Chevrolet transmission directly to the Halibrand rear end. He replaced the swing axle rear suspension with a DeDion system using a Watts link and a four-link setup and beefed up the front suspension with stronger A-arms and spindles and uprights pulled from a Chevrolet Corvair.
The net result was a well-sorted sports racer that weighed in at just 1,375 pounds and featured an ideal 50/50 front-to-rear weight distribution. Built in partnership with
Bonanza
star Dan Blocker and Pernell Roberts and driven by stuntman-turned-racer Bob Harris, the car proved competitive even in early outings. Looking for more straight-line speed, Ewing replaced the 283-cu.in. V-8 with a 327-cu.in. engine early in the 1962 season. Despite mechanical issues in the season's early races, Harris drove the Campbell Special to its first win at an SCCA Regional in Riverside, California, in June of 1962.
For 1963, Jim Parkinson replaced Bob Harris behind the wheel, putting up two wins in the course of a season and setting a lap record at Del Mar in April of 1963. The Campbell Special went on to finish third in class at the USRRC race at Laguna Seca, but dropped out of sight at the end of the 1963 season. Now restored to its racing-years glory, the Campbell Special is a time machine back to the racing days when talent and innovation could still overcome a seemingly unlimited budget.
HERE ARE THE OTHER RACING CARS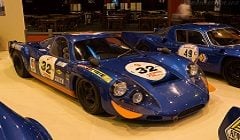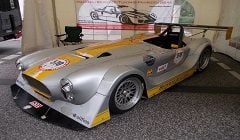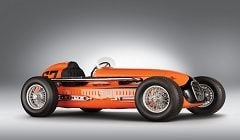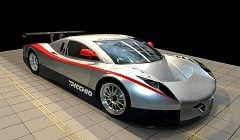 Last edited by a moderator: