​
StarLight Garage presents the Indy Roadster Simoniz Special a beautiful vintage race car.
The Past Is Always Present at The Indianapolis 500 say someone once.
We have a few nice tracks to drive this Indy car in GT6.
Let's vote massive for this car.
Fifth of twenty-three Indy Roadsters built by A.J. Watson, 1956-1963.
One of two built for the 1959 racing season, Raced five consecutive years at Indy, Milwaukee, and Trenton.
Never failed to qualify at the Speedway. First owned by Miami investment banker, Lindsey Hopkins; Jack Beckley was Chief Mechanic. On April 4, 1959 Jim Rathmann won two races at the new Daytona International Speedway setting a world closed course race speed record of 170.261 mph.
Only car ever to win two USAC Championship races on the same day. Rathman finished second in the 1959 Indy 500 after leading many laps. Tony Bettenhausen drove his last Indy 500 in the car in 1960. Also driven by Dick Rathmann, A.J. Foyt, Jim Hurtubise, Wayne Weiser, Gene Hardisty and Eddie Johnson.
It was restored in 1989-1992 by Jim Mohn and current owner, Larry Pfitzenmaier. The car won 'Best of Class' and the 'Tony Hulman Cup' at the 1995 Pebble Beach Concours.
Specifications
Manufacturer: A.J. Watson
Engine Type : I4 4200 cc | 256.3 cu in. | 4.2 L.
Engine Location Front
Power: 400 hp (294.4 KW) @ 6800 RPM
Torque: 350 Ft-Lbs (475 NM)
Transmission: 2 Manual Meyer-Drake
Drive type: Rear Wheel
HERE ARE THE OTHER RACING CARS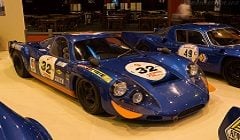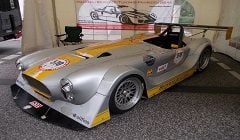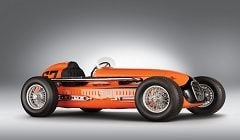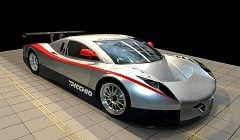 Last edited: