Presents the Isdera Erator GTE, a race car that has the looks of a GT40 and many other influenced lines like for example, Mirage, MkIV and Lola Mk6.
A prototype race car that will never go into production like so many prototypes.
Isdera was founded in 1969 by Mr. Schulz and is a privately run automaker based in a small workshop in Leonberg, Germany.
The name "
Isdera
" standing for an acronym of various words:
I
for "Ingenieurbuero" (German for engineering)
S
for Styling,
D
for Design and
R
, for Racing.
Mr. Schultz designed a prototype race car, the Erator GTE with a tubular frame and a carbon fibre chassis.
This car has on it's roof a periscope (which has the function of the regular rear mirror) a very sophisticated detail for that time shall I say. Further the car have also the "famous" gullwing doors.
The prototype seems to be Isdera's first car and built in 1969, they used the 5.0 Mercedes V8 engine.
The Isdera is a little bit lower than the GT40, while the GT40 has a height of 40 inches, the Erator is only 38 inches. Further have this car a very different air-inlet-scoop for the engine compared to the GT40, those are behind the side-windows, when the door is open you can see it, very special for that time.
Periscope
HERE ARE THE OTHER RACING CARS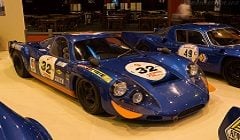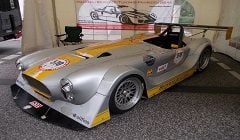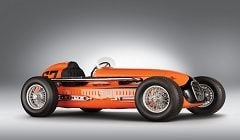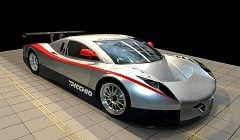 Last edited: