​

Starlight Garage presents her 75th car suggestion and celebrates this with a historic car, the Miller-Ford race car from 1935.


The Ford Race Car of Harry Miller is the most important figure in American racing history.
This beautiful car was created by Harry Miller, the most important American racing designer before World War II. His legacy included the four cylinder Offenhauser engine that dominated American racing between 1935 and 1975. Miller's hallmarks were innovation, superb craftsmanship, and an artistic touch that transformed his cars, engines, and individual components into pieces of sculpture.
The Miller-Ford illustrates all these characteristics. It is lower, sleeker, and more streamlined than any other 1935 race car. It featured independent front and rear suspension, unheard of in American cars of the day. The aerodynamic cast aluminium suspension arms would look good on a pedestal in a museum. But for all its artistry this car was not as successful as Miller's earlier designs. One of ten similar cars, it was produced in a hurry and suffered from lack of time for proper development.
This car is powered by a 220 cubic-inch Ford V8 side valve developing 150 horsepower. It ran as number 35 in the 1935 Indy 500, driven by George Bailey, qualified 29th at 113.432 mph and finished 26th.
The unfortunate 1935 Indy 500 race for Ford was humiliating and they did not return back to the Brickyard for nearly 30 years. Some of the Miller-Fords were sold off for parts, while others were given various other engines. Two of the cars went to Grancor run by the Granatelli brothers of Chicago.
Specifications

Engine Location: Front
Drive Type: Front Wheel
Engine Type : V8 3605 cc | 220.0 cu in. | 3.6 L.
Power: 150 HP (110.4 KW)
Transmission: Manual
Total production of Ford Indy Car for 1935: 10


HERE ARE THE OTHER RACING CARS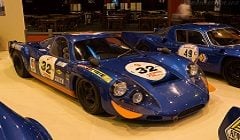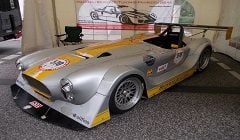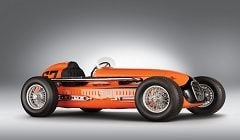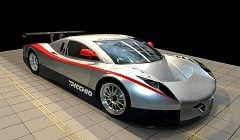 Last edited: