2,615
France
Cytoria
​
THIS FORTNIGHT'S THEME
This week, we're going to dive into japanese motorsport culture. Last winner
@Timebandit67
set this theme, here are the details :
«If you ask me which racing cars I like best, I answer: Gr.3, Gr.2, Formula 1 and DTM.

Who doesn't like to remember DTM racing cars like the Mercedes 190, Audi V8 or the Alfa 155 with the legendary V6 sound.

At the moment I am following Formula 1 and the DTM, even if I think it's a shame that Mercedes left the DTM in 2018. But then Aston Martin came along and at the season finale 3 brands from the Super GT (Honda NSX-GT, Nissan GT-R and Lexus LC500), who drove together with the DTM races in the finale in Fuji in November 2019.

That's when I became aware of the Super GT again. I like the Japanese GT cars and I'm also a fan of Jenson Button. I generally like what comes from Japan, be it clocks, cars, electronics or these gambling halls in Tokyo where everything flashes and lights up.»
SUPER-GT
Super GT (stylized as SUPER GT) is a grand touring car racing series that began in 1993. Originally titled as the Zen Nihon GT Senshuken generally referred to as either the JGTC or the All Japan Grand Touring Car Championship, the series was renamed to Super GT in 2005. It is the top level of sports car racing in Japan. The series is sanctioned by the Japan Automobile Federation (JAF) and run by the GT Association (GTA). Autobacs has served as the title sponsor of the series since 2005.
The JGTC (1993-2004)
The Japanese Grand Touring Championship was established in 1993 by the Japan Automobile Federation (JAF) via its subsidiary company the GTA (GT Association), replacing the defunct All Japan Sports Prototype Championship for Group C cars and the Japanese Touring Car Championship for Group A touring cars, which instead would adopt the supertouring formula. Seeking to prevent the spiraling budgets and one-team/make domination of both series, JGTC imposed strict limits on power, and heavy weight penalties on race winners in an openly stated objective to keep on-track action close with an emphasis on keeping fans happy.
Super GT (2005–present)
The JGTC had planned to hold a race during the 2005 season at the Shanghai International Circuit in China, in addition to the existing overseas round at Sepang in Malaysia. However, holding the series in more than two countries would have meant the JGTC would lose its status as a "national championship" under the International Sporting Code of the FIA, and therefore could not keep "Japanese Championship" in its name. The series would instead be classified as an "international championship" by the FIA, and would therefore require direct authorization from it, rather than the JAF.
Therefore, on December 10, 2004, it was announced that JGTC would be renamed "Super GT", with the goals of "challenge to the world", and "challenge to entertainment". However, despite the name change, Super GT has continued to only hold one overseas race per year; in theory, it could regain its status as a national championship and return to JAF jurisdiction.
In 2014, Super GT and the German touring car series DTM announced the creation of "Class One",which would unify GT500's and DTM's technical regulations, allowing manufacturers to race in both series with a single specification of car. After some delays, full unification of technical regulations is set for 2019.
First Race 2005
Okayama GT 300 km Race,
Okayama International Circuit
, March 27
Winners
GT300:
Mitsuhiro Kino****a (JP) & Masami Kageyama (JP)
Team #13
Endless Advan Z
GT500:
Manabu Orido (JP) & Dominik Schwager (DE)
Team #25
Eclipse Advan Supra
The cars
The cars are divided into two groups; GT300 and GT500. The names of the categories derive from their traditional maximum horsepower limit - in the early years of the series, GT500 cars would have no more than 500 horsepower, GT300 cars would max out at around 300 hp. However, the current generation of GT500 powerplants produce in excess of 650 horsepower. Meanwhile, in present-day GT300, the horsepower range varies from around 400 to just over 550 horsepower; however, GT300 cars have far less downforce than their GT500 counterparts.
GT500 Specifications
Engine displacement: 2.0 L (122 cu in) DOHC inline-4
Gearbox: 6-speed paddle shift gearbox
Weight: Over 1,020 kg (2,249 lb) including driver and fuel
Power output: 650 hp (485 kW)
Fuel: 102 RON unleaded gasoline
Fuel capacity: 120 litres (32 US gallons; 26 imperial gallons)
Fuel delivery: Direct fuel injection
Aspiration: Single-turbocharged
Length: 5,010 mm (197 in) including rear wing
Width: 1,950 mm (77 in)
Wheelbase: 2,750 mm (108 in) fixed
Steering: Servo-assisted rack and pinion
GT300 Specifications
Engine displacement: Free
Aspiration: Naturally-aspirated and single or twin-turbocharged
Number of cylinders: Minimum 4 but not exceeding 10 cylinders
Allowed engine shape: Inline and V
Gearbox: 5 or 6-speed paddle shift gearbox
Power output: Various
Fuel: 102 RON unleaded gasoline
Fuel delivery: Free (direct and indirect injection)
Steering: Power-assisted rack and pinion
SUPER GT X DTM DREAM RACE November 2019
Motorsports is celebrating a world premiere: After years of strategic and technical preliminary work, the DTM and the Japanese SUPER GT series are holding a joint racing event. In two races over 55 minutes plus one lap - one each on Saturday and Sunday, the cars of the two touring car series compete against each other. For the DTM, a total of seven race cars will participate. In addition to DTM champions René Rast and Mike Rockenfeller, Audi also sends two former SUPER GT champions, the French duo Loïc Duval and Benoît Tréluyer, in the race. Two-time DTM champion Marco Wittmann and the two former Formula One drivers, motorsport legend Alex Zanardi and local hero Kamui Kobayashi will race for BMW.
CARS
:
- Gr.2 or Gr.3 cars.
LIVERIES
:
- Original creations only, no replicas allowed.
UNIQUE RESTRICTIONS
:
- Gr.2 cars must wear GT500 numberplate (white)
- Gr.3 cars must wear GT300 numberplate (yellow)
- We DO know that some Gr.3 cars were GT500 at their time (looking at you McLaren F1), however the current BoP fits the GT300 more.
- Drivers' names must be on the the roof OR in the GT Sport automatic position.
- Other series regulations/sponsors are not mandatory.
- Sport Mode compatibility is not mandatory.
BONUS PICTURE SETTINGS
:
- Up to Two Bonus Pictures allowed.
- One picture must be taken at a japanese Super GT location (race photo or scapes).
USER MADE DECALS
:
- No restrictions.
POLL : THE RULES
The poll will end on September 11, 2020 (23:50, CEST/GMT+1)
(5 days to vote, and this will leave a week for the winner to set up his theme.)
You can vote for
3
entries.
You can NOT vote for your own work.
Please take the time to open all the spoilers, they definitely show the liveries in the best way for most of them.
POLL : THE ENTRIES
Poll Option #01
Poll Option #02
Poll Option #03
Poll Option #04
View media item 67123
View media item 67124
Poll Option #05
Poll Option #06
Poll Option #07
Poll Option #08
Poll Option #09
Poll Option #10
Poll Option #11
Poll Option #12
Poll Option #13
Poll Option #14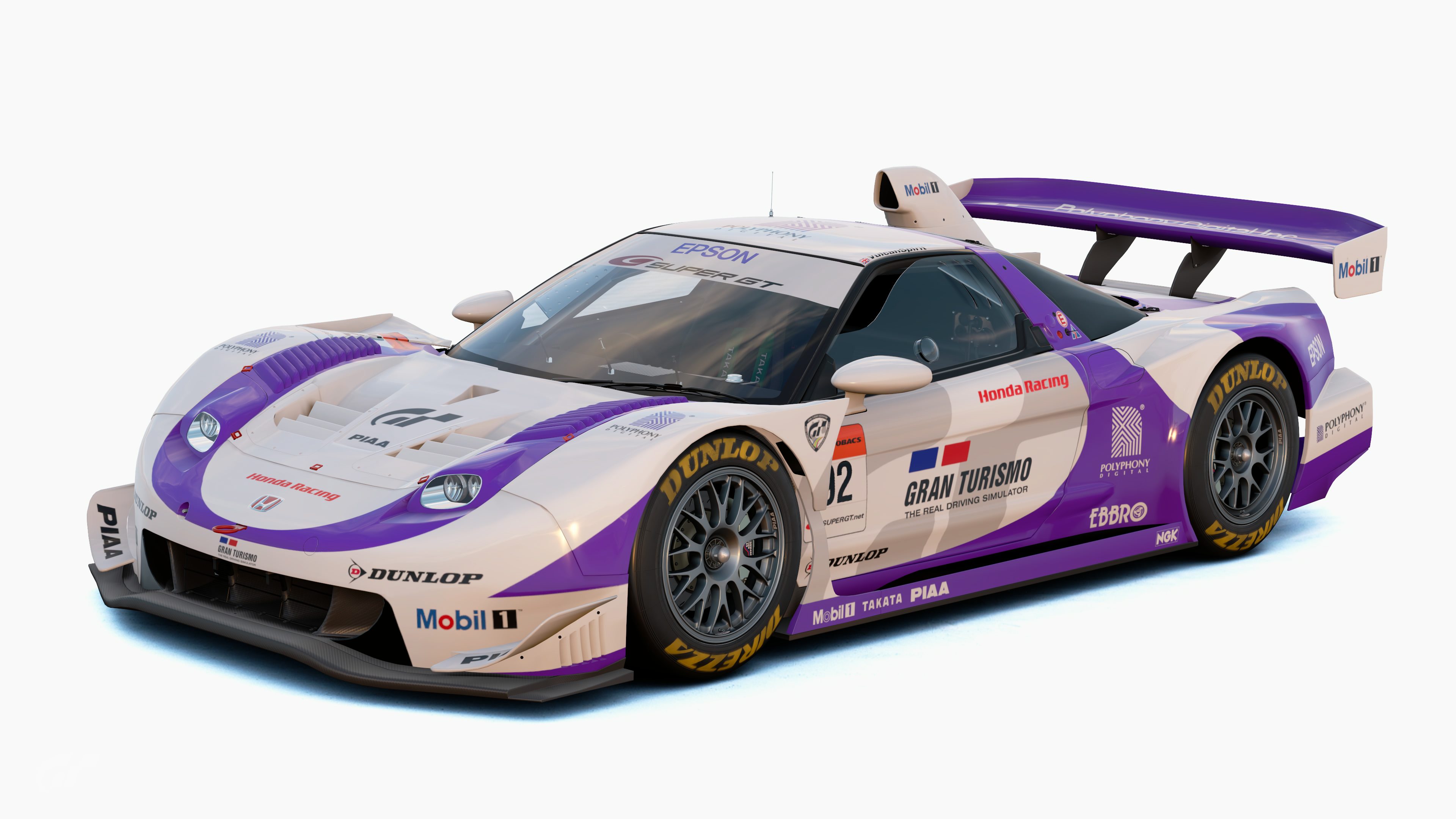 Updated version for Livery Editor Competition #61 (Samurai).
Updated version for Livery Editor Competition #61 (Samurai).
Updated version for Livery Editor Competition #61 (Samurai).
Updated version for Livery Editor Competition #61 (Samurai).
_____________________________________
Poll Option #15
Poll Option #16
Poll Option #17
View media item 67454
View media item 67456
Poll Option #18
Poll Option #19
Poll Option #20
Poll Option #21
Poll Option #22
Poll Option #23
Poll Option #24
Poll Option #25
Poll Option #26
​
​
Last edited: