Presents the first Sauber racing car, the C1. The C1 was in fact a tribute from Peter Sauber to his wife Christiane and so the model C was born.
A remarkable man with a long history in Motorsport including Formula One.
Peter Sauber had not shown any particular interest in cars, and none at all in driving them around a track. Indeed, even today he views cars as no more than a means of getting from A to B. And yet Sauber Motorsport is set to celebrate 40 years in the motor racing business. A story which began largely by chance was backed up by impressive perseverance and later driven by the virtues of hard work and considerable skill.
Sauber appeared to have his future mapped out for him. His father owned an electrical engineering company employing around 200 people which had premises in Zurich and on Wildbachstrasse in Hinwil. The young Peter qualified as an electrician with the aim of completing further training before following in his father's footsteps. However, things were to turn out rather differently.
Back in 1967, Sauber used to travel to work in a VW Beetle. That was until a friend talked him into having some tuning work done on the car. Later that year Sauber entered the Beetle in a handful of club races for a bit of fun. Far more importantly, however, the experience sparked his interest in tinkering with cars. Indeed, his modification work on the Beetle reached the point where the car could no longer be registered for road use.
This brought Sauber to the next stage in his motorsport career. In 1970 he set himself up as an independent maker of open two-seater racing sports cars. He designed the Sauber C1 in the cellar of his parents' house in Zurich and used the first letter of his wife Christiane's name as the model designation for the car.
The same year he founded PP Sauber AG and moved into a specially built workshop on his father's company's site in Wildbachstrasse. In 1970 he won the Swiss sports car championship with the C1, but soon decided to reduce his appearances at the wheel to occasional competitive outings. In 1974 he pulled on his helmet for the final time, before retiring from the cockpit to focus all his attention on building cars rather than driving them. The "C" was retained as a Sauber trademark.
Sauber had not chosen an easy path to go down; making a living from building racing sports cars in Switzerland seemed like mission impossible. But for Sauber that was no reason to wave the white flag, and he battled on doggedly. Working days often extended deep into the night and money was tight.
Sauber Rennsport AG produced two Sauber C1's, chassis 70-C01-001 and 70-C01-002.
Chassis 70-C01-002 last appearance was in 1974 while chassis last race was in july 1983.
No specifications available, except it used a Ford Cosworth engine v4 / 997ccm.
HERE ARE THE OTHER RACING CARS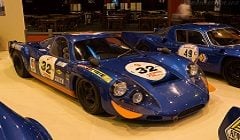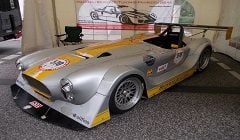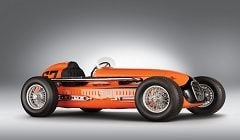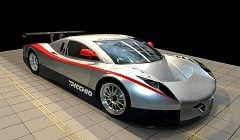 Last edited: