StarLight Garage presents the Scarab Sports Roadster from 1958, an American race car with a great styling and only eight units were built. This should be a very good competitor for the Shelby Cobra.
This car is dedicated to Terronium-12, the man behind the thread GTP member of the week!
The Scarab racer was an all-American open-wheel race car built by Tom Barnes and Dick Troutman for Reventlow Automobiles Inc. The duo's careers for building cars for amateur road racing began back in the 1950s. The company, owned by Lance Reventflow, saw its cars garner both successes and rather grand failures during their short production run which ended in the early 1960s.
The Scarabs were the product of a company called Reventlow Automobiles Inc., or RAI. Founded by the young, privileged Lance Reventlow with great help from the money of his Woolworth-heiress mother, the real backbone of RAI's establishment was provided by a man named Warren Olsen. A talented racecar mechanic, Olsen was very familiar with Lance Reventlow. Prior to his important position at RAI, Olsen had been in charge of maintaining Reventlow's personal racecars.
The Sports-Racers were built in 1958. This was remarkably soon after RAI's founding in 1957. Given the cars short development time, they were extraordinarily well engineered. A space frame of chrome-moly tubing provided the foundation for the design. Front suspension was by double A-arms, working with Ford spindles and Monroe shocks to maintain a high American part content. Rear suspension used a De Dion tube. Brakes were by Ford but with custom, finned aluminum drums that gave immense stopping power. One of the first cars to take advantage of the small-block Chevy's performance potential, the Mk I was sinfully fast. Before proving his worth as an invaluable driver, Daigh showcased his mechanical inclinations as he built up Chevy small-blocks with displacements of over 300ci to be dropped into the Mk I and its followers.
Only the very first Scarab, 001, was built to Mk I specifications. The other two Sports-Racers, also built in 1958, were Mk II-spec vehicles. Numbered 002 and 003, they were modifications of the original Mk I theme. They were right-hand-drive in order to place the drivers at the inside of most turns on a clockwise track. Their space frames were revised and strengthened, and they had a widened rear track.
Success came in the 1958 Riverside International Grand Prix, which saw Chuck Daigh behind the wheel of a Scarab that won the race, beating out heavy-hitters like Phil Hill and the Ferrari team. Scarabs also took the win at that year's SCAA International Grand Prix. Two of those cars were sold the next year, but Lance Reventflow's was converted into a street-worthy vehicle for his personal use.
Scarabs saw more glory when Carol Shelby drove one at the Continental Divide Raceway in Castle Rock Colorado and set a new course record in the process. This was followed by a less than stellar attempt at Formula One during 1960 where the car's front-engine design proved to be its downfall.
The 4-cylinder engines had a layout similar to the Offenhauser, but were Scarab's own design with a Desmodromic valve gear like what was on the Mercedes F1 engine from the 1950s. That gear simply couldn't manage the movement in the engine block which pulled the valves too far closed and caused them to fail.
Scarabs took part in five Grand Prix races, experiencing problems with hydraulic brake fluid aeration and oil starvation issues that saw only one of the original nine vehicles entered actually making it to the final F1 race of the 1960 season, the American Grand Prix held in Riverside, California. While the car did finish, it only did so just barely with Daigh keeping RPMs under 6000 to avoid fuel delivery issues.
Another unsuccessful year followed in 1961 with Daigh crashing before the season was out and destroying the car which was then left in Europe. A final car was built for the 1962 season with a Buick aluminum V8 with Phil Remmington fabricated intake and exhaust manifolds that was deemed illegal by FIA engine rules so that it couldn't even be raced in Europe.
The last Scarab was built as a mid-engined two-seater, again with a Buick V8, but this one Reventflow wanted to take out on the streets. He installed a muffler, went to the California DMV, and got it registered as his personal car. He also took this one to the track three times, sans muffler, managing second place in Santa Barbara.
When he decided to close-up the Scarab shop, he sold his personal car to John Mecom, Jr. of Houston Texas who put in a Traco-built 327 Chevy engine. A.J. Foyt took that one to the track, winning several races at Nassau, Bahamas during 1963. It later got a Chrysler Hemi engine which Augie Pabst, who still owned the car as recently as 2013, drove to several victories.
Specifications
Engine
Type: V8 5555 cc | 339.0 cu in. | 5.6 L
Angle: 90-degree
Location: Front
Power: 385 BHP (283.36 KW) @ 6000 RPM
Torque: 380 Ft-Lbs (515 NM) @ 6000 RPM
Bore : 4.0 in | 102 mm
Stroke : 3.4 in | 86 mm
Transmission: 4 Manual
Drive Type: Rear Wheel
Body / Chassis: Aluminium
Weight: 1900 lbs | 861.826 kg

Performance
0-60 mph: 4.2 seconds.
Top Speed:170 mph | 273.53 km/h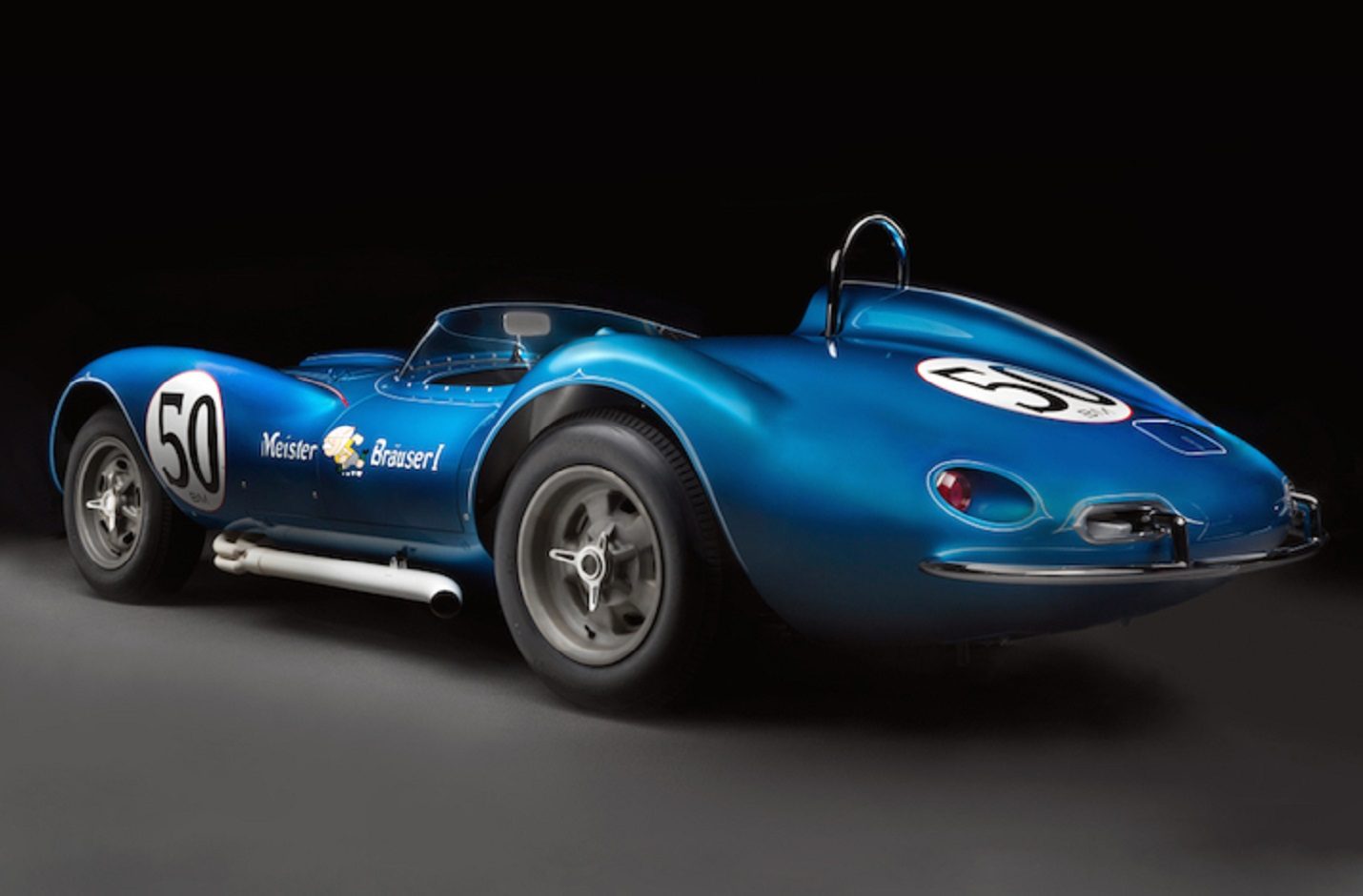 HERE ARE THE OTHER RACING CARS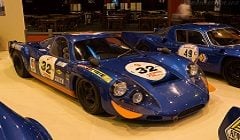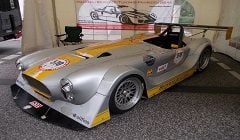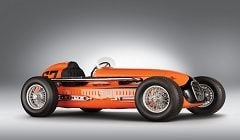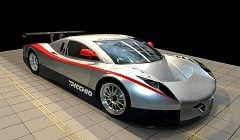 Last edited: