Presents a forgotten historic racing car, after Porsche the Spice cars where one of the best cars in the field in the C2 class. A good looking car with an awesome livery at Le Mans 1987.
Spice Engineering was a British racing team founded by driver Gordon Spice with his brother Derek Spice in the early 1980s, later becoming a successful sportscar constructor in 1986. They competed in the World Sportscar Championship in Europe as well as the IMSA GT Championship in North America, at times partnering with major manufacturers such as General Motors and Honda as well as race engine manufacturer Comptech.
The car was designed for Pontiac and had to resemble a Pontiac Fiero car in silhouette.
Spice SE86 001 is the first all Spice Group C car and it has some superb history.
Gordon Spice and Ray Bellm originally raced the car. They won the C2 class of the Group C World drivers Championship in 1986 and 1987.
In 1987 the car won the C2 class of the Le Mans 24 hour and also finished in 6th place overall.
For the 1987 Le Mans race the car ran in the yellow Dianetique colours of their sponsor. It also raced in the opening races of the '87 season in Cannons / Listerine colours winning at the Norisring, Nurburgring and Jarama races.
After Le Mans the car raced at the Norisring with Gordon Spice and Ray Bellm before being transferred to Chamberlain Engineering who ran the car for the rest of the '87 season. The Spice / Bellm combo used chassis 003 for the rest of the '87 season.
This chassis has contested 5 Le Mans 24-hour races between the period of 1986 and 1990.
Summary
1986
05/5 Silverstone 1000KM 1st in C2
1/6 Le Mans 6th C2
20/7 Brands 3rd C2
03/8 Jerez 1st C2
24/8 Nurburgring 3rd C2
15/9 SPA 2nd C2
6/10 Fuji 2nd C2

1987
22/3 Jarma 1st C2
29/3 Jerez 1St C2
12/4 Monza 1st C2
10/5 Silverstone 2nd C2
14/6 Le Mans 24 hour 1st C2 & 6th Overall
28/6 Nuremburg 1st C2
26/7 Brands 2nd C2
30/8 Nurburgring DQ
13/9 Spa 1st C2
27/9 Fuji 1st C2
HERE ARE THE OTHER RACING CARS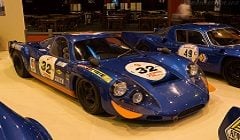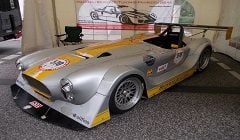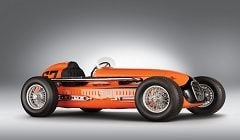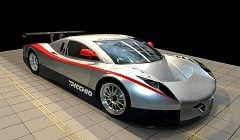 Last edited: