StarLight Garage presents the Stealth B7, a Polish race car ... this is not a car for timid drivers.
Enjoy another Christmas suggestion from SLG!
This vehicle is the successor model B6. Officially unveiled in June this year, will be produced exclusively for individual orders.
This new B7 model, which was formally launched on June 16th 2010 in Warsaw, is a major development of the successful B6 model, aimed at race teams wanting a super competitive GT racer and also at road drivers who wish to have the ultimate track day car that will not break the bank if they make the odd mistake on the track!
For the first time in the history of Polish automotive industry, our country was a place so spectacular premiere. B7 is the latest model car racing Stealth exceptional performance and performance, which can effectively compete with racing cars produced by the known global carmakers.
AutoGroup also has plans to design a new car, which will be able to obtain the approval of the road.
The company has teamed up with renowned international designers, construction vehicles, aircraft and yacht - the company Adaptive Space - among clients which includes, inter alia, such well-known brands, such as Lufthansa, Porsche, Bentley, Audi, Ford, and Mercedes.
- We want to start the production of the first models of the car - says Bartholomew Level, Executive Vice President AutoGroup SA - We are also planning to establish a strong team racing and conducting research and development in order to create a new model sports car road.
The B7 combines the well proven Stealth formula of a strong and light spaceframe chassis, 6-pot race brakes, lightweight aluminium 6.5 litre Chevrolet V8 engine and 6-speed sequential Hewland gearbox, with an entirely new body aimed at improved driver comfort and modern supercar styling. For the first time in Stealth Cars' history, the new Stealth B7 body is built entirely in carbonfibre, providing AutoGroup S.A. subsidiary Stealth Cars Ltd, has announced the new Stealth B7 supercar. super light weight combined with strength and rigidity never previously available in the B6 model.
With an all up weight of little more than 1000kgs (most supercars weigh between 1250 and 1800 kgs) and engines available from 500bhp to 650bhp, there are very few supercars cars on the planet that can match the Stealth B7 for performance, value for money and sheer driving exhilaration.
HERE ARE THE OTHER RACING CARS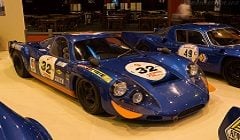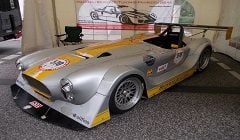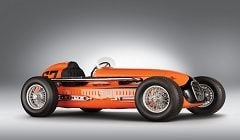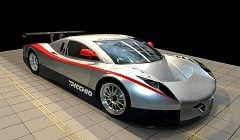 Last edited: