StarLight Garage presents the Volvo S60 BTCS (Belgian Touring Car Series), a racing car that some Volvo fanatics doesn't want.
Why? Because they think that a high class luxury car like Volvo should not be associated with racing. But other Volvo "lovers" are very happy to see their car racing.
Anyway the most makes doesn't get worse by entry the autosport world, just look at Audi, Mercedes and Jaguar.
The S60 competed in the 2010 Belgian TOCA and had been modified for racing conditions. It's been fitted with a racing body kit they are calling 'Silhouette S1', a tubular frame chassis, a modified suspension, and high-performance brakes.
In addition to that, Volvo also modified the S60's engine to a mid-mounted 3.5-liter V6 engine that produces an output of 410 horsepower and 412 Nm of torque.
BTCS is actually a low cost and high-performance racing Championship. It's also an endurance racing championship with six competitions on tracks such as Spa-Francorchamps, Zolder and Dijon. Each race consists of two 90-minute heats and there is also one 12-hour race in Spa.
Volvo and the all-new S60 have a special place in the people's hearts in Belgium as several Volvo models, including the new S60, are built in Belgium at the Volvo Cars Ghent plant.
The Volvo S60 Racing Team had operate the car at all BTCS races and the drivers were Vincent Radermecker and Eric Van De Poele (former F1 driver).
The Volvo S60 did it very well in the 2010 Belgian TOCA and was very successful at Spa-Francorchamps by winning both races, pole position and so mirroring the success of the Polestar Racing Volvo team in the STCC. And at the 12-hours of Spa, the Volvo S60 had nearly won the race in his debut but the team must be satisfied with a second place.
Specifications
Regulation: BTCS Silhouette S1

Engine: Mid-mounted standardised
Displacement: 3500 cc
COnfiguration: V6
Valvetrain: 4 valves / cylinder, DOHC
Fuel feed: Fuel Injection
Aspiration: Naturally Aspirated
Engine Power Output: 410 hp
Torque: 412 Nm at 5500 rpm
Gearbox: Six-speed sequential

Drive: Rear-wheel drive

Chassis: Tubular frame
Front Suspension: Independent with 3-way adjustable shock absorbers
Rear Suspension: Independent with 3-way onboard adjustable shock absorbers
Brakes Front: 6-piston callipers, 380 mm discs
Brakes Rear: 6-piston callipers, 355 mm discs

Wheels Front: 10" X 18"
Wheels Rear: 12" X 18"
Tyres Front: Michelin 27/65/18
Tyres Rear: Michelin 30/65/18
HERE ARE THE OTHER RACING CARS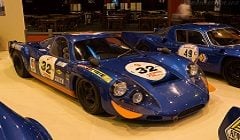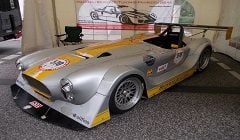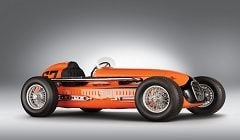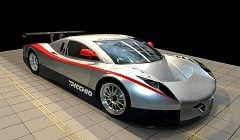 Last edited: