It's that time of year: what began as a single day of shopping madness in the US has now spread globally. Here's the first of our Black Friday Buyer's Guides, focusing on deals up here in America's hat.
We've broken things down by platform. Thanks to the push for 4K care of the PS4 Pro and new Xbox One X, we've also included TVs down below. Note that most of these discount prices won't kick in until Friday morning.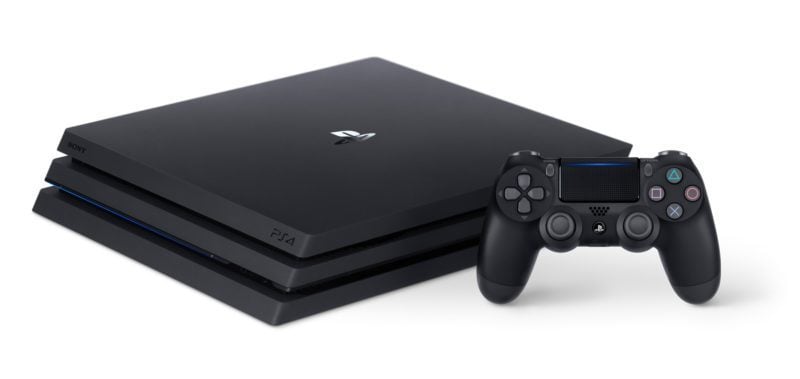 PlayStation
Sony's market leader heads into the holiday season with the usual round of discounts. Base models land under the $300 mark at most retailers, but the better deal in our eyes is the Pro. That sees most locations knocking a cool hundred off its regular price, meaning it rings in at $400. It's up to you whether you want the latest Uncharted or Horizon Zero Dawn with it.
If you're in the market for a new wheel, there are a few options too. Amazon's got Thrustmaster's T300 RS for 23% off. Meanwhile, EB Games has the T150 for $210, and that discount is already active.
The other big hardware deal from Sony is the GT Sport PlayStation VR bundle. It will be available at all major retailers for $400 or so. We've listed the Best Buy option below.
Wal-Mart should be your target if you're in the market for new DualShock 4 controllers. They'll be $45 there, whereas other retailers will be listing them for $50.
In terms of racing games, most of the best deals are found on the PlayStation Store. Early access to Black Friday deals started last week, but Sony has since expanded the listings. If it's a racing game and it's released this year, chances are you'll find it there. The exceptions, at least in Canada, are GT Sport and WRC 7.
If physical games are more your bag, there's still some good deals to be had at brick-and-mortars. Recent releases like NFS Payback and Project CARS 2 can be had for substantially cheaper than usual. Meanwhile, if you're one of the eight people left that haven't already bought GTA5, it's down to $30, with $20 worth of in-game currency thrown in as well: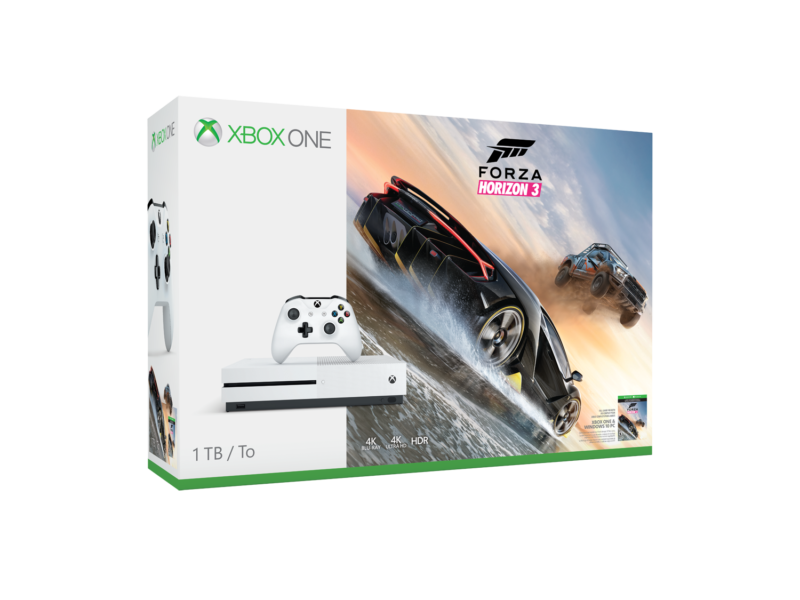 Xbox
If you're looking for a discount on the brand new One X, stop. The world's most powerful console has been selling well for Microsoft in its first month of release, so expect that list price to stay solid over the weekend.
That said, there's still plenty of discounts available. As you'd expect, the Microsoft Store has some great offers, if you're fans of other gaming genres. The base model Xbox One S is available for $270, with your choice of two free games, plus discounts on a second controller and Xbox Live with the purchase.
Just as it is for PlayStation, if you're on the hunt for controllers, Wal-Mart is the place to go, with $45 wireless Xbox pads. And if you're looking for a solid entry-level wheel, the TMX is on sale at EB Games for the same price as its T150 sister.
Microsoft also kicked off its digital Black Friday sales early. You can catch the full lineup, including games like Assetto Corsa and the under-rated WRC 7, right here.
The Microsoft Store is teasing up to 50% off on multiple games, but as of writing, the discounts haven't shown up yet. The racing games include Forza Motorsport 7, Horizon 3, MXGP3, DiRT 4, and F1 2017. EB Games has the same multi-platform titles for XB1 as it does for PS4:
Televisions and Monitors
With the market moving more and more into 4K territory, we've focused on display options that hit the ultra high-def standard. There's a lot of options this year:
Stay tuned to GTPlanet for more region-specific deals.
See more articles on 4K Resolution, Black Friday 2017, PlayStation 4 Pro, and Xbox One S.