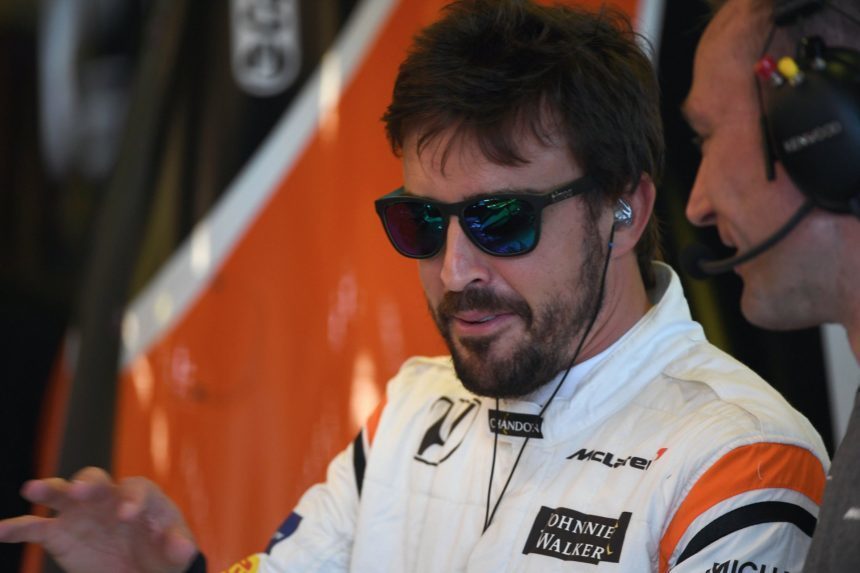 Many moons ago, a headline like that would've come as no surprise. Back in the sixties, racing drivers competing across multiple categories was a rather common occurrence. For example, recently deceased motor racing legend John Surtees is the only person in history to have won major championships on both two and four wheels.
But in today's motorsport climate, drivers usually stick to their day jobs. Double Formula One World Champion Fernando Alonso's decision to race in this year's Indy 500 has bucked the trend somewhat.
After winning the Formula One Driver's Championship in back-to-back years in 2005 and 2006, Alonso went onto continued success in the sport. He narrowly missed out on the title in 2007 and 2012 and currently currently sits in sixth place on the all-time wins list with 32 victories.
In 2015, Fernando joined a McLaren team which rekindled its famous partnership with Honda. However, they have yet to find success. In three consecutive seasons, Honda has failed to deliver a power unit capable of taking McLaren back to the front of the grid. The team's last win was back in 2012, while Alonso hasn't stood on the top step of the podium since 2013.
Despite this, Fernando is regarded as arguably the most talented driver on the F1 grid. His innate ability to out-drive his car, to make it seem as if it's more competitive than it actually is, has propelled the Spaniard to a legendary status within the sport. His challenge to Sebastian Vettel for the titles in 2010 and 2012 — in a car that had no business doing so — was an early example. He also showcased this in more recent years, as he dragged his McLaren-Honda — a car that is severely under-powered compared to its rivals — to several top-five finishes.
Fernando's choice to miss the most prestigious race on the F1 calendar (the 2017 Monaco Grand Prix) points a direct finger at the state of the McLaren team. Its lack of competitiveness could be a catalyst for the number one driver to choose to race in an entirely different form of motorsport, rather than take part in the jewel in F1's crown. Incidentally, both the Monaco Grand Prix and the Indy 500 fall on the same weekend. Fernando's replacement for the Monaco Grand Prix will be announced by McLaren in due course.
It stands to reason that Alonso could have a real chance of being competitive at this year's event — the 101st running of "The Greatest Spectacle in Racing". Both IndyCar and F1 are open-wheel, so he can pull some experience from that. He can also rely on his God-given talent to consistently drive a car on the limit.
Fernando will drive for McLaren as it returns to the Indy 500 after a 38-year absence. The Dallara chassis will run a Honda engine and will be a single entry. It will be raced under the Andretti Autosport banner, headed by Michael Andretti, a former IndyCar champion and son of the legendary Mario Andretti.
In a statement, Alonso expressed his reasons for taking part, "I've won the Monaco Grand Prix twice, and it's one of my ambitions to win the Triple Crown [the Monaco Grand Prix, the Indianapolis 500 and the Le Mans 24 Hours], which has been achieved by only one driver in the history of motorsport: Graham Hill. It's a tough challenge, but I'm up for it. I don't know when I'm going to race at Le Mans, but one day I intend to. I'm only 35: I've got plenty of time for that."
The illustrious "Triple Crown" of motor sport is a lofty goal. Winning the Monaco Grand Prix is one thing, but to transition to different forms of motorsport and dominate in those as well takes a special talent. Alonso clearly has talent in abundance, but will that be enough to better thirty other drivers over 200 laps and experience that famous taste of milk in victory lane? Throughout history, just ten F1 drivers have won the Indy 500. Fernando Alonso could be the next driver to add his name to that list.
Racing fans won't have long to wait to find out. The green flag waves for the 2017 Indianapolis 500 on Sunday, May 28.
More Posts On...