StarLight Garage presents the BMW
650i Coupe
(F12) by M&D. This car was latest presented at the Essen Motor Show 2014 in Essen (Germany).
Let's say they make from the 650i a mini M6.
Enjoy another Christmas suggestion from SLG!

The German tuner M&D that mostly cars from their own country made looking and perform better has put their hands on the BMW 650i. The changes are not limited to outward finery, even hypodermic BMW 650i was raised to a higher level.
First of all, the outside; the adjustments made M&D, are hard to miss. The car was fitted with a body kit consisting of wide wheel arches, chunky side skirts, new bumpers, a bonnet with air intakes and rear modest spoiler.
To make it even more impressive, M& has plastered the car around with a whole bunch of stickers (I would removed the stickers ).
The car is lowered on special gold-colored 21-inch forged wheels from Rennen Forged with Continental Sport Contact 5 tires. Between the spokes by we see red brake calipers. That are red, seems to be related to the interior, because even though the rest of the exterior is dominated by white-, gold and black tones in the interior is black with red what the clock strikes.
That jump the bright red accents towards you.
To justify the ostentation, the normal of the power was not all gentle 4.4-liter biturbo V8 boosted to 510 hp (that's only 50 hp less than a BMW M6). The 650i is normal with up to 450 hp. M&D managed to improve its ability by installing a new exhaust system and through modifications to the engine management.
The torque therefore rose to just under 750 Nm.
So that would be a nice Christmas present for the BMW lover, probably not for the BMW purist ones.
That's because it features a more of a racer look instead of a stylish, elegant approach. For me it looks good though!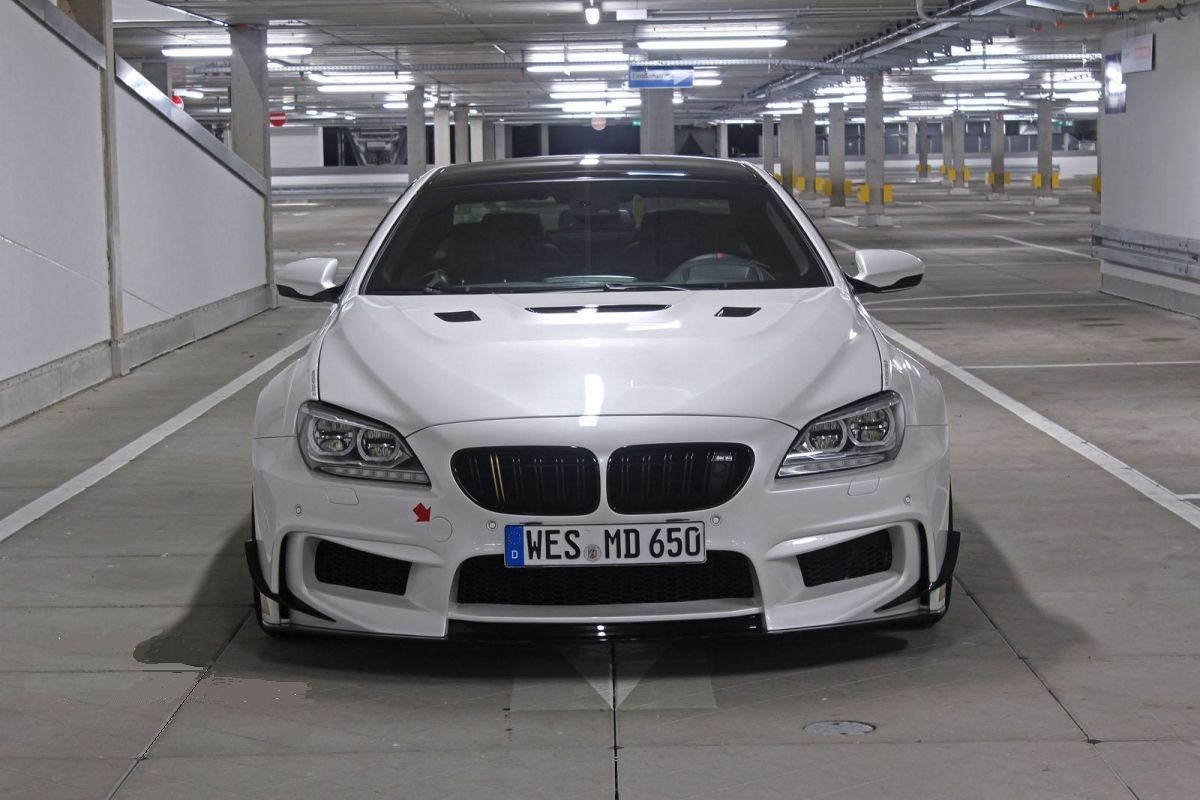 THE OTHER BMW ARE HERE
Last edited: