599
Road to Inferno
I built a C7 ZR1, well 2 actually, One a Stock Spec (kinda) The other a Tuned Edition (work in progress). The first has the LS9, gearbox, suspension and LSD from the '09 ZR-1., all in stock spec and settings.
Corvette ZR1 (C7) Ptototype '14 Stock Spec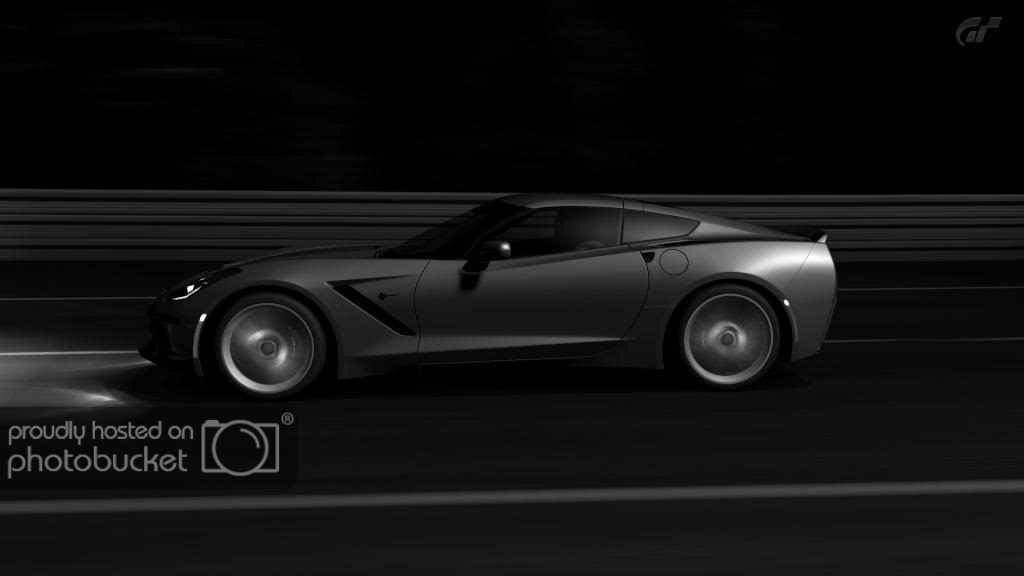 She Drives great Very close to the '09 ZR1 (Obviously) but the slight differences show. The STD Suspension is garbage, and the ZR1 components really help out the handling. The C7 as we have it in GT5 is a Base model, not even the ZO6 edition so the stock C7 is not as we have come to expect getting spoiled with ZO6's and ZR1's lol.. My ZR1 C7 gives her that treatment, maybe Ill even put together a C7 ZO6...
The second will be tricky, since the C7 has no modifications allowed, its impossible to tune the C7 from the tuning menu as we do other cars. So I will swap the components on a '09 ZR1 (chassis, body, etc) using the 09 ZR1's adjustable parts I will tune the car. Once she is tuned up right, I will apply the parts and settings to my C7.
The only disappointment in the build so far is the C7 is un-paintable even with Hex. I would of liked to use the Blue off the '09 ZR1 but it's all good.
I do not know if then intend to release another ZR-1 on the C7 platform, but with the Camaro ZL-1 getting released, I hope they do. Will they keep the LS9 the same, or improve its performance? I don't know. So many questions, I couldn't wait to build one of my own
Last edited: