Playground Games has given us details of the latest update inbound for Forza Horizon 5 on the latest developer livestreams.
The thirteenth series update is an important one, as it marks ten years since the launch of the very first Forza Horizon, thus S13 is aptly named as the Horizon 10th Anniversary.
As revealed on the Forza Monthly and Let's Go streams, each of the seasons will celebrate one of the four previous titles: Summer will look at Forza Horizon, before Forza Horizon 2 takes the stage for Autumn, Winter will be all about Forza Horizon 3, and Spring will cap off the celebrations with Forza Horizon 4.
Forza Horizon 5 Series 13 New Cars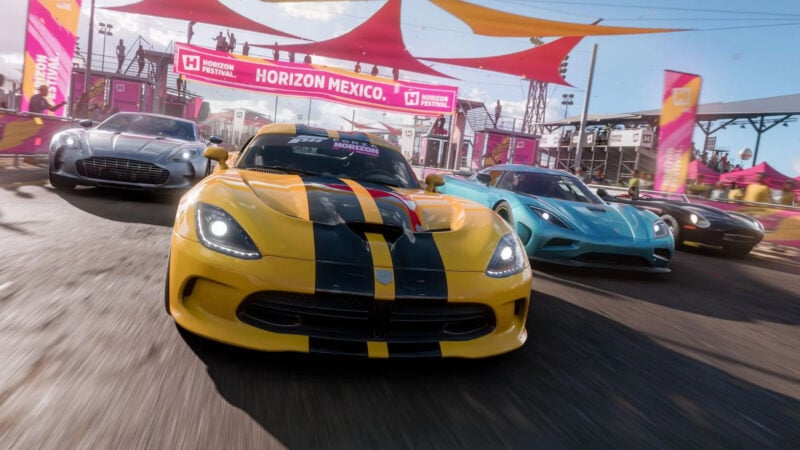 The reward cars coming in Series 13 are all returnees that also featured in the first Forza Horizon. Of course the main headline act is a special Anniversary Edition of the first Horizon cover car: the 2013 SRT Viper GTS.
PG revealed on stream that this Viper will feature exclusive upgrade parts so you can really stand out. This particular car can be won by completing the new Horizon Origins story, as you look back at iconic moments throughout Horizon's hostory.
Playlist reward cars are also themed around FH1. Summer brings the track-hardened Ferrari 599XX, as driven by game antagonist Darius Flynt. The 599XX dials up the extreme factor on the standard 599, with 700hp from its V12 and heavily reworked aerodynamics.
Autumn sees the arrival of the original 2010 Koenigsegg Agera. Replacing the CCX, the Agera moves another step forward in keeping the Swedish brand towards the top of the hypercar league tables. With 950hp from a 5.0-liter, twin-turbocharged V8, getting from one side of Mexico to the other will happen in a flash.
Winter will have the 2012 Eagle Speedster. A faithful restomod of the classic Jaguar E-Type, Eagle has updated the car with more modern technology while keeping an old school feel underneath the beautiful body. The 4.7-liter straight-six kicks out a healthy 330hp, giving this old cat a new lease of life against modern competition.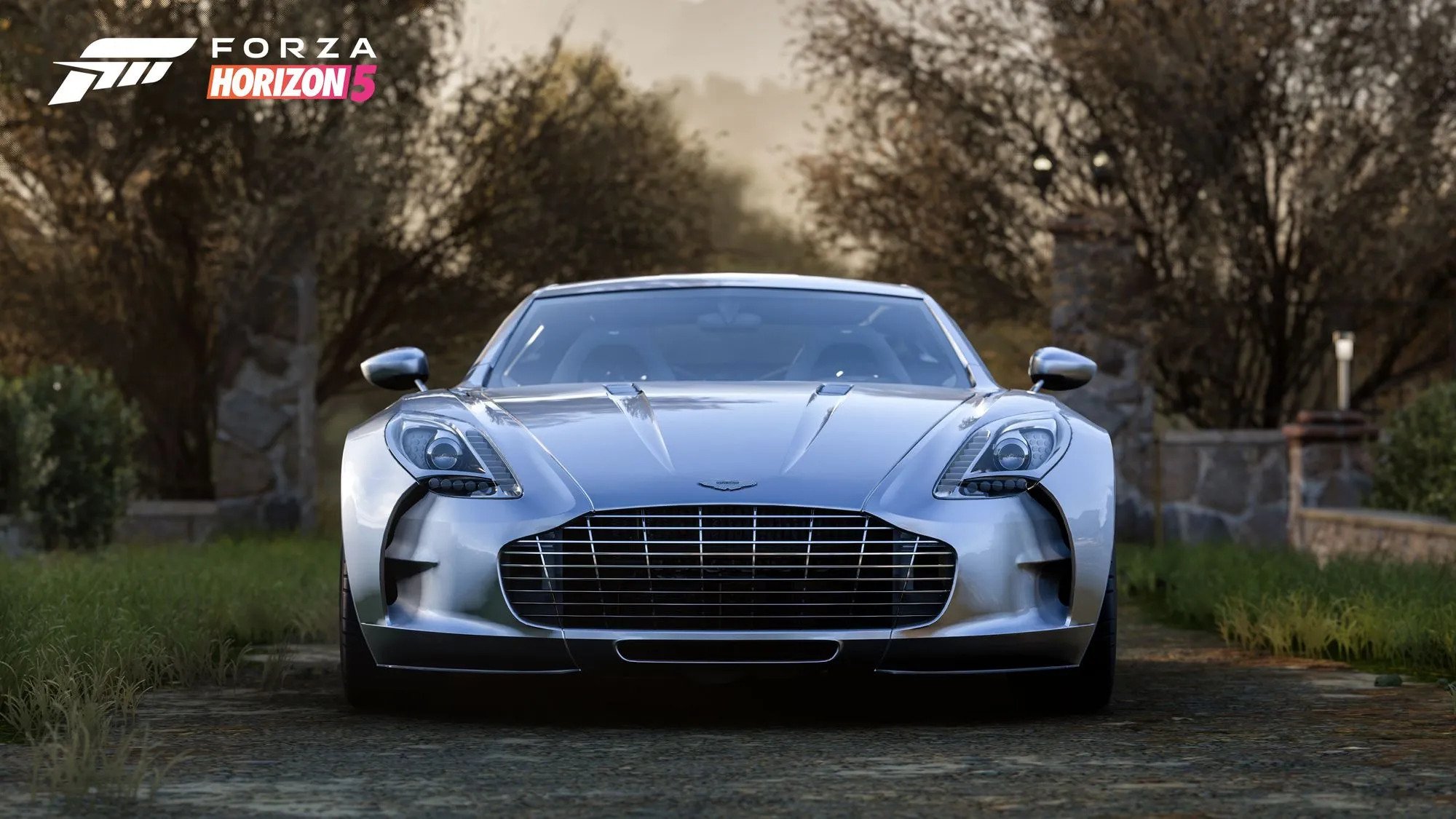 Finally, Spring ushers in the 2010 Aston Martin One-77. This former flagship model was once the most powerful Aston ever made, and remains one of the most exclusive with just 77 units made. The aggressive aluminium bodywork hides a 7.3-liter V12 making 750hp, which also gave it the title of most powerful naturally aspirated engine.
Each of the four cars can be obtained by earning 20 points in their respective seasonal playlists.
Forza Horizon 5 Series 13 New Events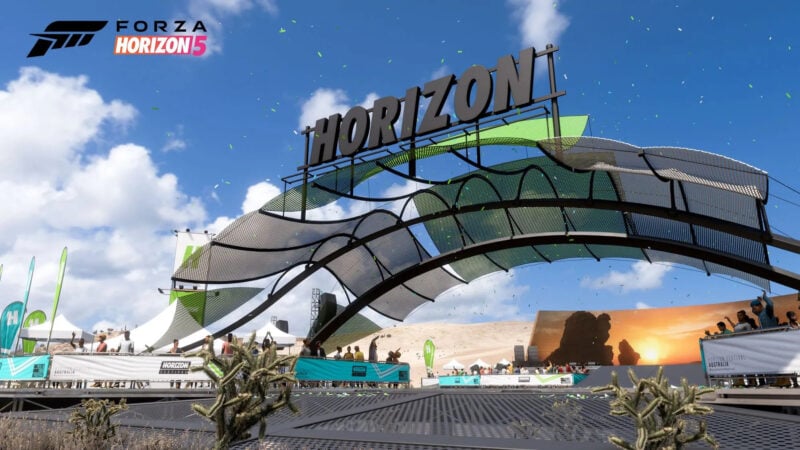 Horizon's evolving world also marks the celebrations by adding a new temporary festival outpost each week. Each site will feature a special stage themed around one of the four previous titles. There will also be special Photo Challenge events at these locations featuring the cover cars from each game.
The popular Midnight Battle race mode from FH3 is making a comeback in Mexico. These head to head races will see you going up against a selection of machines that will be sent to your garage if you win.
In order to unlock a Midnight Battle, you'll need to obtain four victories in Street Scene races. Four Midnight Battles are available, meaning you'll need a total of 16 victories in Street Scene events to unlock all of them.
The prize car list for Midnight Battles is as follows:
1971 Ford Mustang Mach 1 – Win 4 Street Scene events, win first Midnight Battle
1984 Honda CRX Mugen – Win 8 Street Scene events, win second Midnight Battle
2003 Toyota Celica SS-I – Win 12 Street Scene events, win third Midnight Battle
2010 Lamborghini Murcielago LP670-4 SV – Win 16 Street Scene events, win fourth Midnight Battle
Fans of car customization can look forward to 22 new wheel designs from ADV.1 in the new update.
Horizon Radio will be getting a new station with the introduction of Horizon Mixtape. Hosted by DJ Scott Tyler, this station will feature some classic music from Horizon 1-4, where each track can be unlocked by completing Accolades as well as seasonal championship events.
The new Horizon Origins Story comes across five chapters — as you'd expect — starting with the Forza Horizon 5 chapter and working back in time to explore the origins of the series.
Forza Horizon 5 Series 13: New Achievements
Along with 28 new accolades and profile badges, there are also eight new achievements with a total of 150 Gamerscore.
Eventlab gets another extensive update with 97 new props based on the four preceding Horizon games.
The Anniversary update is scheduled to drop on Tuesday, October 11. We'll also be bringing you the corresponding seasonal update the following Thursday.
You can check out the full page of release notes and keep track of current issues here. For further discussion of the upcoming series, feel free to head over to our dedicated FH5 forums.
See more articles on Forza Horizon 5 Game Updates.