The Gran Turismo movie's official tag-line is "Based on a True Story", but you may be wondering just how close to reality it actually is.
GTPlanet has closely followed the Gran Turismo series since 2001, including GT Academy and Jann Mardenborough's career, so we believe that puts us in a good position to explain exactly what happened, and what the movie gets right — and wrong — in this "true story".
As you'd expect, there's some significant movie plot spoilers below so if you're yet to see the film, bookmark the page and return later!
Table of Contents
Jann's Family and Personal Life
Let's start with the basics: Jann Mardenborough is indeed a real person, as are his parents Steve and Lesley-Anne and brother Coby, and really did embark upon a racing career after winning the Sony and Nissan-sponsored GT Academy event based on the Gran Turismo racing game.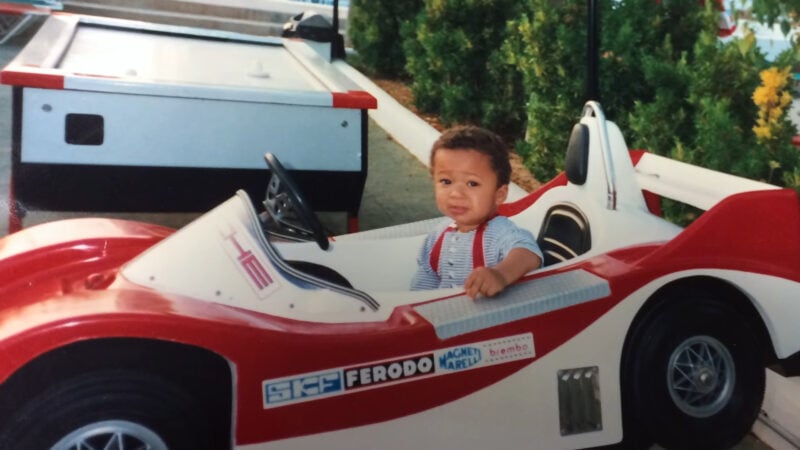 The young Jann was indeed obsessed with cars, and his parents actually were concerned with his interest in video games. "My first real interest in anything was cars, and then it kind of percolated into watching motorsport" Jann explained in a recent interview.
"Of course, in the early days, we did have concerns over the amount of time he spent on the PlayStation, but I'm so glad he put the hours in now," his mother said in 2012.
The movie portrays a caring but antagonistic relationship with his father. Although Jann and his dad, Steve Mardenborough, do have their differences, their relationship was heavily dramatized for the big screen.
"Me and my dad, we have a mutual respect for one another because we were both doing things as for a job which is our, we believe, purpose and passion in life," Jann told GTPlanet in our recent interview.
"My dad played football for 13 years professionally in an era where it's not like the Premiership today of football where they're paid millions. It was like, hundreds of pounds a weekend, not a thousand, so he did it purely because he loved the game. When he saw me have the same vibe of I'm just doing this because I love to do that, he can understand that."
Jann's strained relationship with his family is a prominent undertone throughout the film, but it was not reality. This video footage from 2012, a year after Jann won GT Academy and before he ever raced at Le Mans, shows Jann's parents and extended family supporting him during a race at Silverstone:
GT Academy Race Camp
Although it is central to the plot of Gran Turismo, there are many inaccuracies with how GT Academy is portrayed in the film. One of the most significant is how the film suggests that GT Academy was a brand new idea at the time, yet it had already been running for three years.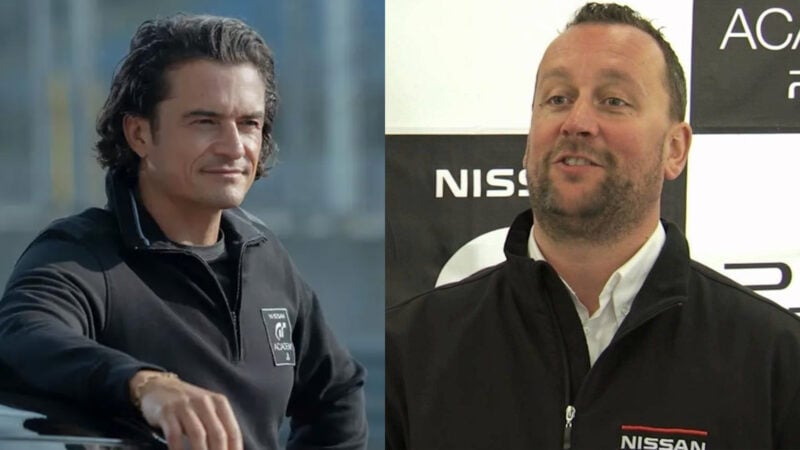 It was, as portrayed, the brainchild of a Nissan marketing executive, although the movie's Danny Moore (played by Orlando Bloom) was based on the real Darren Cox — who was Nissan's global motorsport director at the time.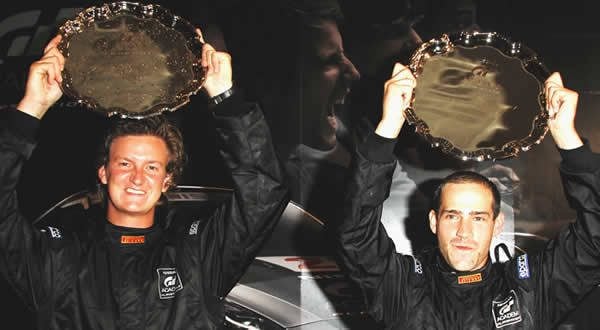 Jann won in 2011 and was the fifth winner of a GT Academy event, following the original winners Lucas Ordonez and Lars Schlommer (who was later withdrawn ahead of the Dubai 24hr) in 2008, Jordan Tresson in 2010, and GT Academy USA winner Bryan Heitkotter.
The movie also, curiously, portrays Jann as almost accidentally reaching the final of the competition, when in reality he entered fully aware of the process. He was even a regular participant on the GTPlanet forums as people sought the tenths of a second needed to qualify for the regional finals.
Indeed the regional finals are another step not represented in the film, replaced with a one-off online race. The reality of the competition saw players from across Europe trying to set the best times they could in their games at home — with 90,000 players attempting it — and the best being invited to live, on-site playoff events in their home regions to qualify for the final Race Camp itself.
That Race Camp final, in June 2011, actually started at Le Mans, where the finalists went to meet Lucas Ordonez as he prepared to take part in his first 24 Hours of Le Mans before they headed to Silverstone for the GT Academy final.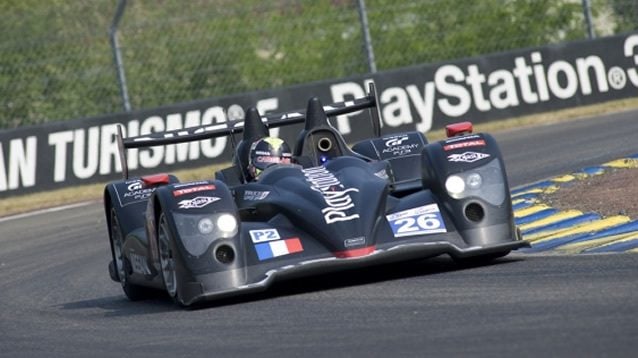 In fact, that particular race, which isn't referenced in the film at all, still stands as the best Le Mans finish for a GT Academy winner. Ordonez and co-drivers Soheil Ayari and Franck Mailleux placed second in the LMP2 class and ninth overall, completing 320 laps.
The GT Academy Race Camp more-or-less occurred as shown on film, as competitors faced an array of driving challenges, media skills tests, physical fitness challenges, and psychiatric evaluations. As in the movie, it culminated in a grand finale with the remaining competitors in a head-to-head race.
Jann did win that race in fairly dramatic fashion, but was not automatically crowned champion. Indeed he was not told he had won until after a panel of judges, including F1 celebrities like Johnny Herbert and Eddie Irvine, had deliberated the performances of all the finalists.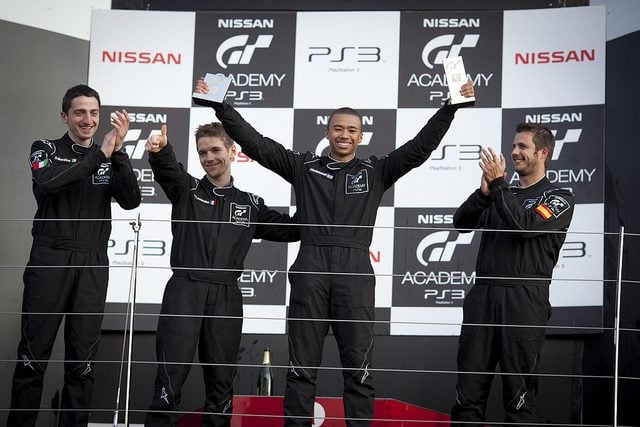 After winning, Jann called his mother from the podium to say "I kinda won GT Academy," a specific line that his character also echoes in the movie.
During and after GT Academy Race Camp in the movie, Jann is mentored by Jack Salter (played by David Harbour). Salter, an ex-racer and former team boss of the cartoonishly evil Capa racing outfit, is not a real person but appears to be an amalgamation of several people.
We're not entirely sure who, but it's likely that race engineer Ricardo Divila, sport psychologist Gavin Gough, and team manager Bob Neville (of RJN Motorsport) are among the people bundled into Salter's character.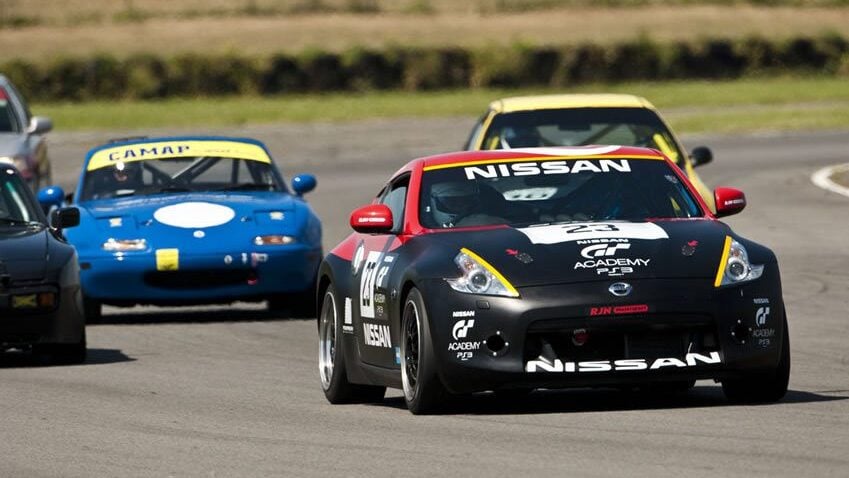 Professional Racing Career
One of the film's two major timeline rejigs occurs at this point. While movie Jann is thrust right into GT3 cars — starting at the Red Bull Ring — the real driver had to go through an extensive driving, fitness, and media training program as well as a number of UK domestic club races (including one as a marshal) to earn the points required to qualify for an international racing licence for Dubai.
However, even then he wasn't in GT3 machinery. At the 2012 Dubai 24 Hours Jann drove "the gamer car": a GT4-spec Nissan 370Z, piloted by the four GT Academy winners of himself, Heitkotter, Ordonez, and Tresson. They did, however, claim a podium finish in class.
That success did get Jann into a GT3 seat, with RJN Motorsport, and he'd claim a first victory at that level in the British GT Championship in the closest ever finish at Brands Hatch in 2012.
He'd also race in GP3 and claim a runner-up spot in the Toyota Racing Series in Japan in 2013 — both open-wheel classes not shown in the film.
18 months on from Dubai, somewhat later than in the movie, Jann would finally drive at Le Mans. He'd join the original winner Ordonez and GT1/GT500 legend Michael Krumm in an LMP2 car and — just like in the film — claim a podium finish: third in class and ninth overall.
Unlike in the film though, he wasn't motivated by a tragic accident earlier in the season. That crash, in which Jann's Nissan GT-R blew over at the Nurburgring, really did happen and really did claim the life of a spectator — 49-year old Andy Gehrmann — but it took place in March 2015, almost two years after the debut Le Mans race.
A small memorial was placed near the site of the accident at the Nordschleife, in the spectator area overlooking Quiddelbacher Hohe.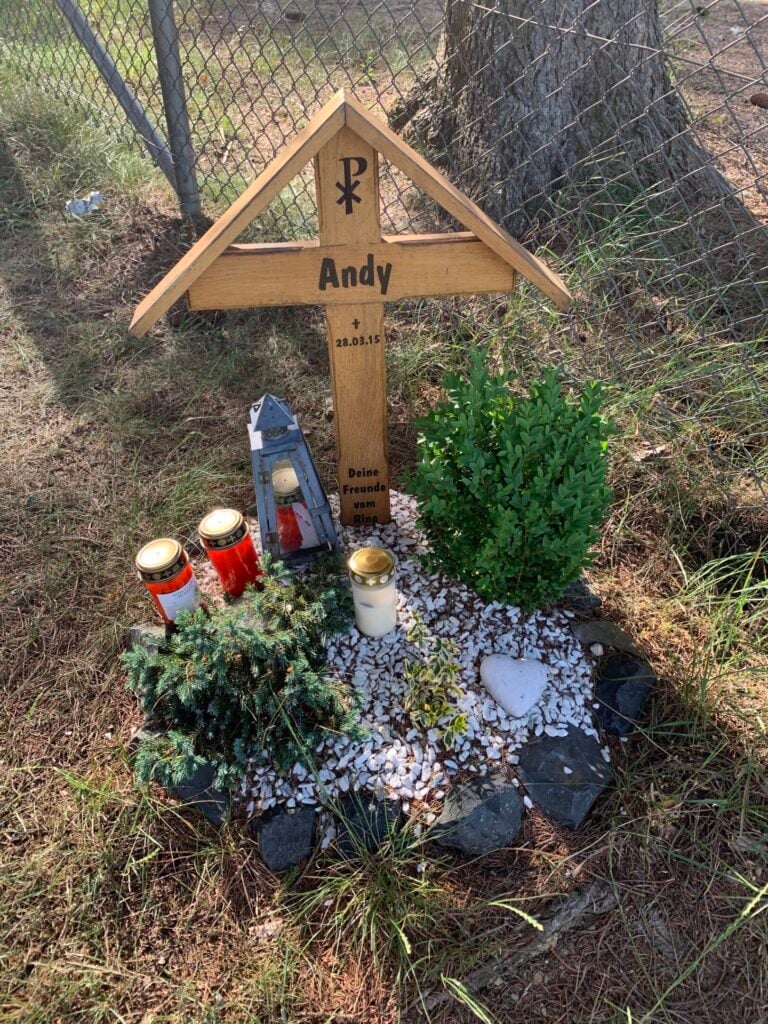 While the film ends with the successful Le Mans 24 Hours, Jann's career has continued.
He's been one of the few non-Japanese drivers to race multiple seasons in Super Formula and Super GT, and of course returned to Le Mans in the woeful Nissan GT-R LM Nismo in the top LMP1-H category — with fellow GT Academy alumni Ordonez and Mark Shulzhitskiy also driving one of the three cars.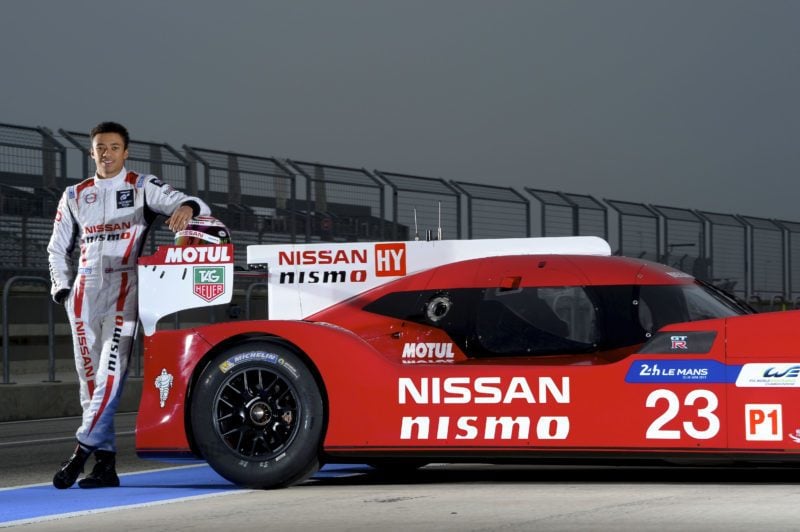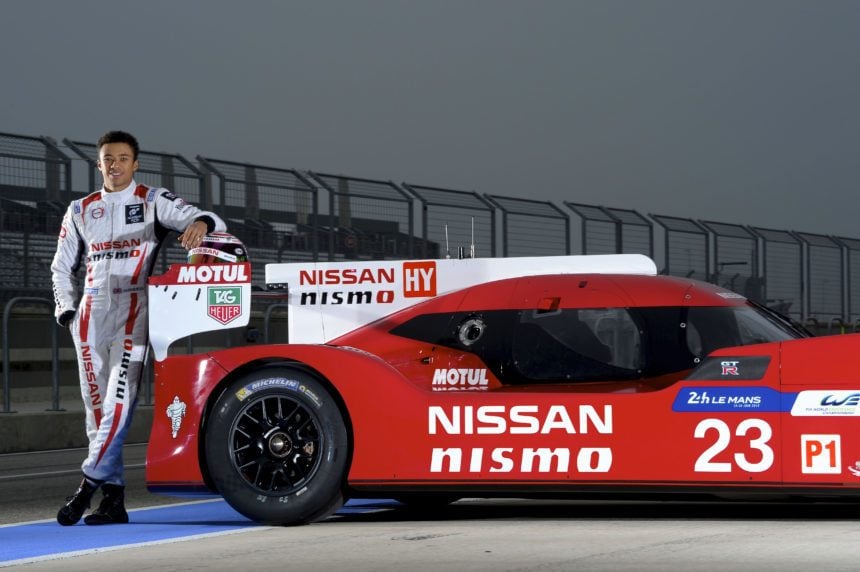 Life After Nissan
As Nissan took a big step back from motorsport activities, Jann was one of the last GT Academy graduates to still be associated with the brand but he too is now a free agent. He recently raced in the 24 Hours of Fuji and is looking to get himself a seat in Le Mans Hypercars for 2024.
"I'm no longer associated with Nissan. That stopped last year; the last two years since the end of 2020 — so '21 and '22 — I was just doing development for Formula E for both Nissan and McLaren for the Gen 3 car. Not only the physical car but also the sim, but it's not what I want to do," Jann told GTPlanet in a recent interview.
"When I was in Japan, I lived out there. I love Super GT, it's my favorite championship, the cars are amazing. I love living out there. However, when you're in a region for five years, you aren't visible in Europe or in the rest of the world."
"Coming back, it's kind of, you have to be loud again. The movie helps, I guess, with just my name being bright. It doesn't mean that I'm going to get in a seat, because you still have to prove yourself. If I can get a test, fine, it's all good. I know I can jump in a car be, you know, quick straight away."
"I need to be in a full time gig. The target for next year would be Hypercar, that would be the dream. Doing some GT3 racing as well in IMSA, that would be cool."
Whatever is next for Jann, we will be sure to cover it right here on GTPlanet and we wish him the best of luck in his future endeavors. Stay tuned!
See more articles on Gran Turismo Movie, GT Academy, Jann Mardenborough, and Lucas Ordonez.