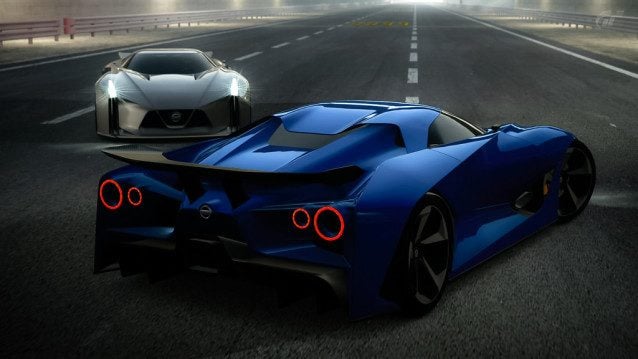 Earlier this month, we reported on a certain upcoming Hot Wheels set, that could possibly shed some light on GT Sport's roster of vehicles. Today we have more information on the pack, including a surprise addition.
In a news article on Mattel's own Hot Wheels Collectors website, the entire 2016 Entertainment Series is laid out. Note that 'Retro' has been dropped from the name, undoubtedly due to a large percentage of the cars included being modern (or indeed, futuristic) additions. According to HWC, the Gran Turismo pack will be the first in the series to feature cars exclusively from a single title. Four of the cars included are the same as previously reported: the Corvette C7.R; Lamborghini Veneno; Nissan 2020 Concept Vision GT; and the Nissan GT-R. Unfortunately, the Mazda LM55 Vision GT has seemingly been replaced with the Ford GT. It's unlikely to be the new model – the racing version of which is making its debut this weekend at Daytona – judging by the pack that comes after…
Forza will be the name attached to the fourth mix of the lineup. Following the Turn 10/Playground Games release pattern, Forza Horizon 3 is expected to release this fall, so a tie-in with Hot Wheels around that time makes sense. Like the Gran Turismo collection, the cars included are found in the series:
1973 Ford Falcon XB
2017 Ford GT
Alfa Romeo GT Junior
Camaro ZL-1
Lamborghini Gallardo LP570-4 Superleggera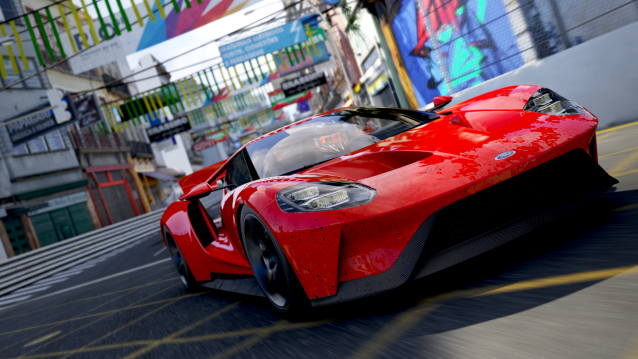 The Fords are expected: the Falcon returned to the series in 2014's Hot Wheels car pack for Forza 5, while the GT was the cover car for last year's Forza 6. The Gallardo may lack a model year, but is a series staple as well. The Alfa and ZL-1 are curious additions; the Alfa is related to the Giulia Sprint GTA seen in the game, while the Camaro ZL-1 was last seen in 2014's Horizon 2, having been replaced by the Z/28 in the newest game. The HWC listing has it as a "New Diecast Chassis" however, meaning it's not a ZL-1 version of the brand new Camaro.
The Gran Turismo pack is scheduled for September 2016, with the Forza mix set to arrive close behind, two months later in November.
Thanks for the tip, @silverman_GT!
More Posts On...
The original comments for this post are no longer available.