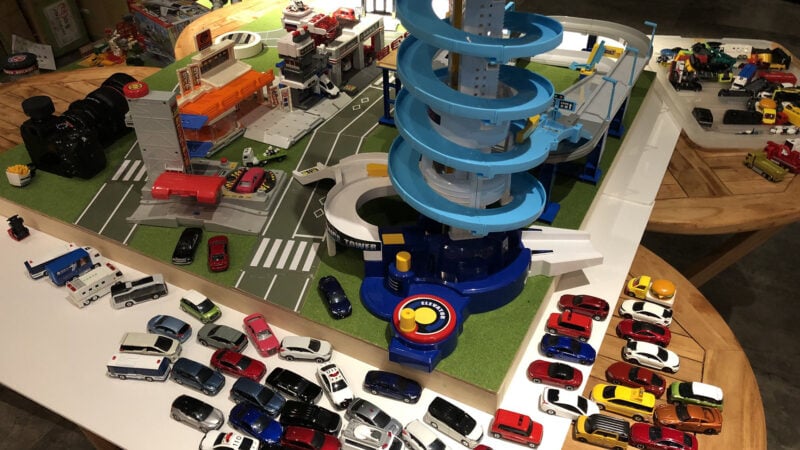 Hiroshi Kanzaki — part of Polyphony Digital's Scapes development team — has shared more information and behind the scenes photographs of Gran Turismo 7's latest and weirdest Scapes location.
It's pretty fair to say that nobody saw the Tomica Town Scapes location in Gran Turismo 7 coming. The Scapes team has been working on the feature for seven years, visiting locations around the world for these rather complicated photographs.
Using cameras developed specifically for the task, created by Polyphony Digital in partnership with Sony Alpha, the team captures 3D lighting data from the places it photographs — from significant monuments, to beauty spots, race tracks, and even industrial buildings.
That data is all incorporated into the Scapes shot to allow players to place their cars into the scene and appear as if they actually belong there.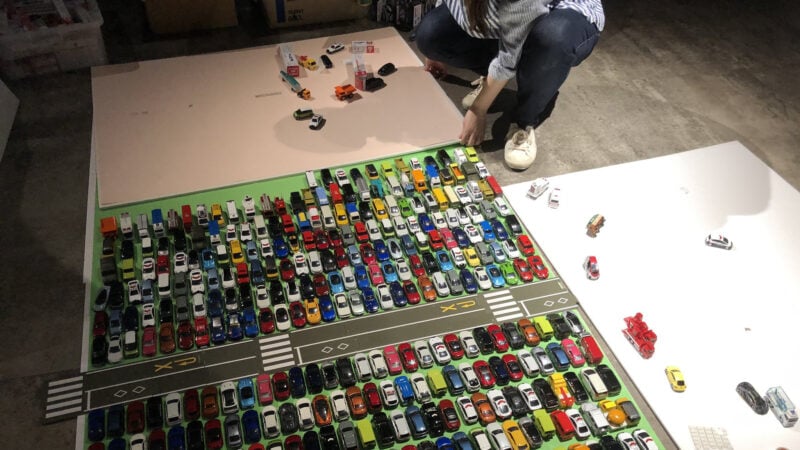 Tomica Town however is a dive into the miniature world. Using a combination of 1:67 scale Tomica car models and associated roadways and buildings from the Takara Tomy Tomica Town range, Polyphony Digital created 15 scenes. You can place your virtual-real car into any of them and make it look like a real-toy car.
Kanzaki explains in a Tweet that the idea came about as a result of simply not being able to travel outside the country during the height of the restrictions in 2020. Without any access to locations in the real world, the Scapes team couldn't shoot at all, and came up with this "desperate idea".
The images provided by Kanzaki also reveal some of the process behind staging the shots. Takara Tomy provided models to Polyphony Digital, and the Scapes team set up the scenes inside PD's own Tokyo headquarters — hence the "Tokyo" location for them within GT7.
It's definitely not something we were expecting, but the Tomica Town Scapes have proved immensely popular both on GTPlanet and on social media.
See more articles on Scapes.