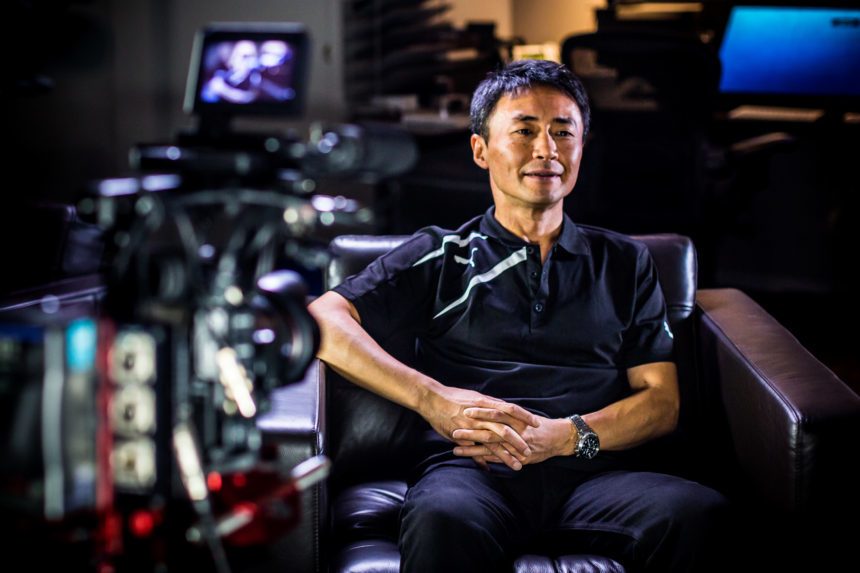 EuroGamer has published a lengthy and comprehensive interview with Gran Turismo creator Kazunori Yamauchi, discussing everything form his childhood, his philosophy on life, motorsports, Gran Turismo, and just about everything in between.
It's a must-read for any serious fan, but there are a few noteworthy highlights that are especially interesting, particularly Kazunori's explanation about the lack of Porsche in the game – the single most requested marque by fans – citing their complex licensing agreement with Electronic Arts:
"We actually have a good relationship with Porsche – and as soon as the situation with their contract changes, one of these days they'll appear in Gran Turismo," says Yamauchi. With Gran Turismo 6 looking to introduce 12 months worth of additional cars, will it be happening within the lifespan of Polyphony's next game? "That, I'm not sure about. I think the Porsche and EA contract, the terms are a little bit longer."
He also offers some insight into the incredible amount of work which goes into each Gran Turismo game, including his lament that he's not able to get more features into each release.
He goes on to discuss how software updates are changing the way Polyphony Digital develops software in the future, and accelerating development overall:
"It's the same every time," Yamauchi says, a burst of fatigue setting into his words. "It's an incredibly tight schedule. As to being able to include everything we wanted to on day one, we probably won't be able to. I think for the 12 months following the release we'll continue to update the software.

"We've really changed how we make games – even now at the end of development, we're still making new functions and content that's going to be put into this game, that'll be provided by updates further down the line. There's a possibility that these types of updates will continue on these kinds of titles. I think that more recently, the speed of our input and output is becoming much, much faster."
Check out EuroGamer's complete interview for more details. Thanks to Oli and Roberto for the tip!
More Posts On...