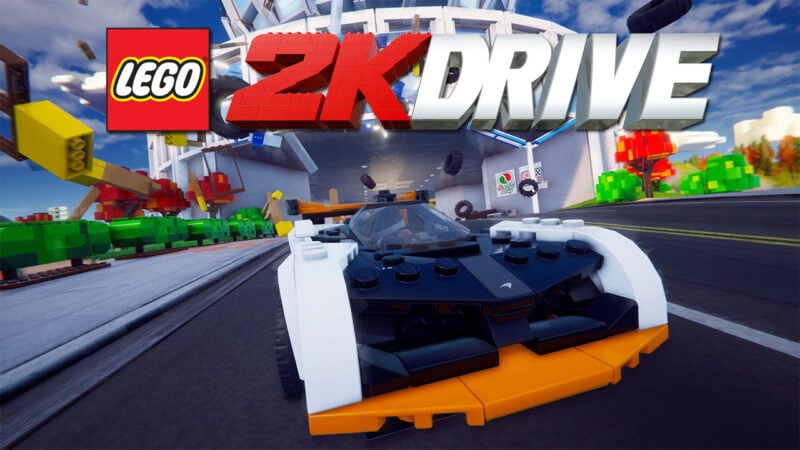 LEGO and 2K Games have officially unveiled a brand new racing game based on the famous plastic building blocks will launch on May 19: LEGO 2K Drive.
The title is developed by 2K Games studio Visual Concepts, probably best known for its work on 2K's sports games under the MLB, NBA, NHL, and WWE brands. A racing game then is something of a change of pace — quite literally.
L2KD is set in an open world called "Bricklandia" (of course it is), which hosts unique biomes constructed from LEGO items — much of which is breakable — as well as a story that sees players go from rookie driver to, under the tutelage of Clutch Racington, the Sky Cup champion.
Along with the racing and story progress there's lots of other things to do in the regions of Bricklandia, including challenges, collectibles, and mini-games. And also just smashing things to pieces. If this all sounds rather like Forza Horizon 4's LEGO Speed Champions expansion to you, we don't blame you.
However, there's far more besides that. You'll be racing in a selection of cars that not only includes Speed Champions but favorite vehicles from other LEGO theme like City and Creator — and it's not just limited to cars. As you can see from the trailer above, you can also drive boats (and chickens), with your vehicle automatically transforming as it heads to or from water.
If that weren't quite enough, there's also a vehicle creation system, which allows players to construct their own designs from over 1,000 distinct LEGO pieces — which appear to be unlockable as you progress — as scratch builds, guided designs, or modifying existing vehicles.
You can also change colors, add stickers, and use other customization items to make your vehicle, and minifigure, unique — which all sounds like 1999's LEGO Racers turned up to "awesome".
L2KD also promises co-op and competitive multiplayer, with both local two-player split-screen and online matchmaking, though we'll have to wait to find out more about this.
At launch there'll be three versions of LEGO 2K Drive, consisting of the Standard Edition, Awesome Edition, and Awesome Rivals Edition.
The Standard Edition comes in at $59.99 on Gen 8 consoles and PC, or $69.99 on PlayStation 5 and Xbox Series, consisting of the game only — although there's an Aquadirt Racer Pack if you pre-order that adds two cars and a boat.
That's included in both the Awesome Edition ($99.99) and Awesome Rivals Edition ($119.99), which also come with a Year 1 Drive Pass — confirming post-launch DLC packages — and bonus packs that are yet to be announced.
LEGO 2K Drive will arrive on PC via Epic and Steam, PlayStation 4 and 5, Xbox One and Series, and Nintendo Switch on May 19.
See more articles on Lego.