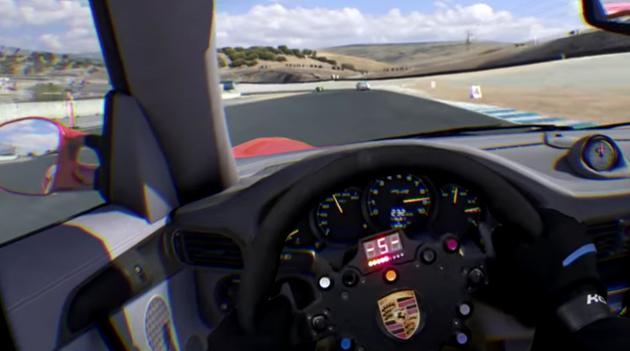 Coming from the world of drifting to the warm Californian asphalt at the unforgettable Laguna Seca, Marcel is back on track with his Mixed Reality recordings. We've have been hearing a lot of rumors regarding Porsche lately, so what better time to turn our attention to their spicier counterparts?
The story is pretty well-known at this point; Marcel uses an Oculus Rift VR headset in combination with green-screen technology to bring the experience of virtual driving to a whole new level. Marcel did several laps around the famous circuit with a RUF GT3, even using a Fanatec Porsche steering wheel to increase the sensation of driving the real deal. Voices coming from the pit crew further improve the track atmosphere.
Although the resolution may seem a bit lower, the actual quality of this entry in the series is much better. As stated by Marcel, the recording quality had to be reduced due to earlier Oculus Rift support for iRacing and some other games. Watch the video above and have fun!
More Posts On...
The original comments for this post are no longer available.