The latest title in the NASCAR Heat series is on its way this summer, with Motorsport Games announcing the official launch date.
NASCAR Heat 5 will become available on Tuesday, July 7, for all gamers who've bought the Gold Edition, on Xbox, PS4, and PC. The Standard Edition will follow three days later on Friday, July 10, on the same platforms.
Positioned as the official game of the 2020 NASCAR season, NH5 will naturally include all of the drivers, teams, and cars from the top-tier NASCAR Cup Series, and support series like the Xfinity and Gander RV & Outdoor Truck series. A full career mode will allow you work up from the Xtreme Dirt series through to the top of the sport, or just go right into the Cup Series if you prefer.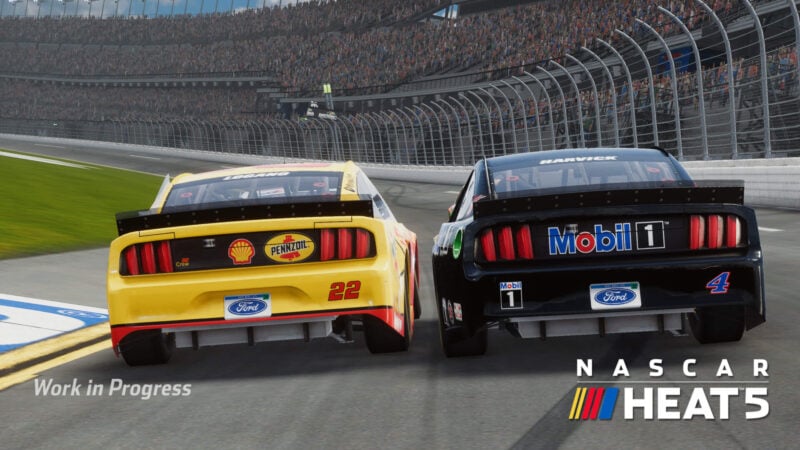 You'll be able to race at 34 officially licensed circuits, which includes the halo locations like Daytona and Indianapolis. There's also five fictional dirt tracks to get the hang of. A new Testing Mode allows you to setup and test your cars before taking part in races.
In addition, there's a new Challenge Mode which allows players to compete in real-life race scenarios. NH5 will also pick up the baton for esports, taking over from NH4 after launch. Players can take part in eNASCAR Heat Pro League qualifiers, to make themselves eligible for selection by a NASCAR team, and online lobbies will support up to 40 players.
As well as getting three days' early access, players who pick up the Tony Stewart Gold Edition get some exclusive in-game content. This includes Stewart-themed cars and liveries, the NH5 Season Pass with four DLC packs, in-game cash, and Stewart himself as your spotter.
You can catch the game's official launch trailer, featuring the long-time voice of NASCAR Ken Squier, below:
See more articles on NASCAR Heat.