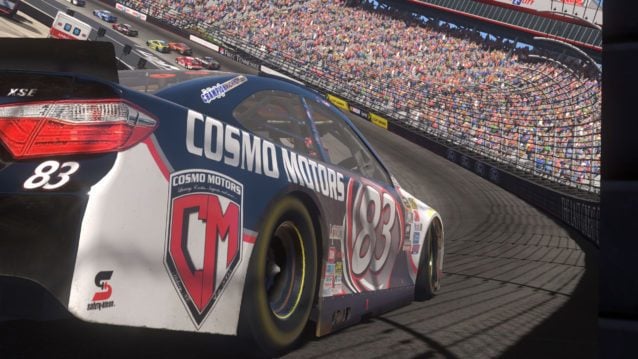 The employees of Monster Games must be excited as NASCAR Heat Evolution is now out in the wild for public consumption. One of the most popular forms of auto-racing in the US has got a new title which focuses on accessibility to all type of players.
The game includes over 40 drivers, 23 official NASCAR Sprint Cup Series circuits, ability to race alongside 40 players in online lobbies and nifty Create-A-Driver career mode. Needless to say, more additions hide in the handling model of the vehicles, an area the developer tried to optimize in such a way to attract a wide range of players. Last month we shared impressions from journalist Robert Kollars who had a hands-on preview of the title, who seemed positive about the game's development.
There are three DLC packs coming very shortly: Paint Scheme Packs, Spotter Voices and Challenge Packs. All these packs will offer something new each month. For more information on the DLC packs check out the guide on the official website.
Several weeks prior to the release date, the developer periodically launched multiple Developer Diary videos, which gave more in-depth information on what we would eventually see in the game. We reported on two of these footages, so check here in case you want to recall any of them.
NASCAR Heat Evolution is available for PlayStation 4, Xbox One and PC. Prices at retail are $59.88 in the US and €69.99 in Europe. The PC version is also available on Steam for £44.99, albeit in the UK only.
More Posts On...
The original comments for this post are no longer available.