Ferrari has revealed a pair of stunning convertible variants of its F8 Tributo and 812 Superfast. The new F8 Spider and 812 GTS were unveiled at an exclusive event in Maranello on the eve of the Frankfurt Motor Show.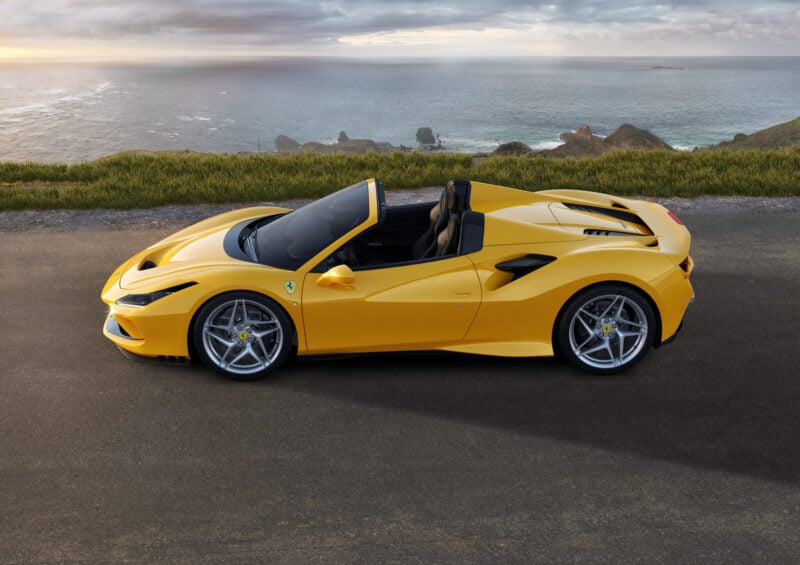 The F8 Spider is the latest in a long line of drop-top V8s from the Prancing Horse. It raises the bar from the already insane 488 Spider, but is not as extreme as the hardcore Pista Spider.
Powering the F8 Spider is the same 3.9 liter twin turbocharged V8 as the Tributo. That means there's 710 horsepower waiting to be unleashed. Despite the extra weight from the retractable hard-top, performance is virtually identical to the Tributo. 0-62 mph takes less than three seconds before topping out at 211mph.
Clever use of lightweight materials means the F8 Spider weighs just 45lb more than the Pista Spider. It's also 45lb less than a 488 Spider. The engine alone weighs 40lb less than in a 488; including titanium conrods and crankshaft. The exhaust manifolds are made from Inconel, and are derived from the 488 Challenge racing car. They contribute nearly 22lb towards the weight reduction on their own.
The 812 GTS comes as a surprise. Discounting specials such as the 575 Superamerica and 599 SA Aperta, it's the first time that a production convertible version has been offered alongside Maranello's big V12 grand tourer.
The last V12 Ferrari to have a convertible variant was the 1969 365 GTS4, better known as the Daytona Spider. The 812 GTS is also the most powerful production convertible in its class.
The 6.5-liter V12 remains untouched from the Superfast, meaning a hefty 789 horsepower is available. Despite weighing 165lb more than the Superfast, performance of the GTS is practically identical. 0-62 mph is dealt with in under three seconds, with a 211mph top speed.
The GTS features a folding hard-top roof that takes 14 seconds to open or close. The roof can also be operated whilst travelling at up to 28mph.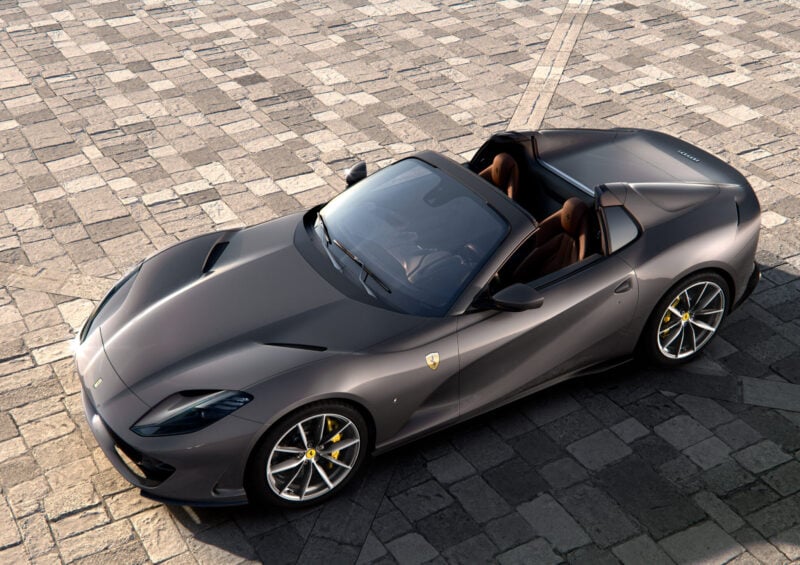 Adding the retractable roof has meant extensive modifications to the body of the GTS. A pair of rear buttresses helps to maintain much of the silhouette of the Superfast, even when the roof is down.
The F8 Spider and 812 GTS will go on sale later this year. The F8 Spider is expected to be nudging $300,000, whilst the 812 GTS will be priced closer to $400,000.
See more articles on 2019 Frankfurt Motor Show and Ferrari.