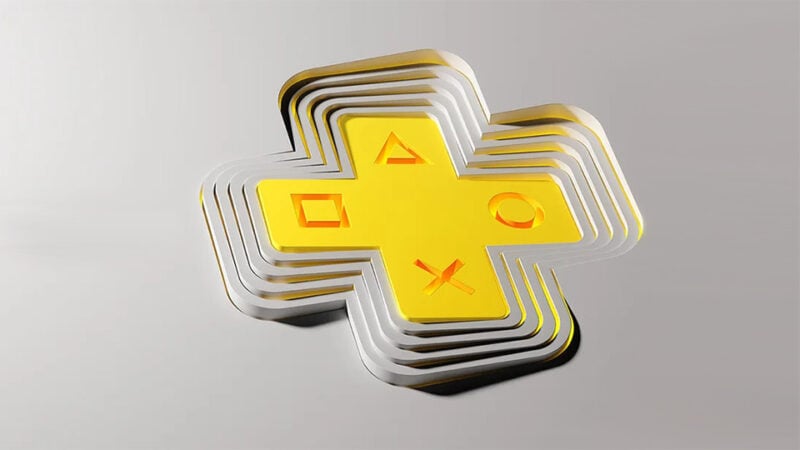 Sony Interactive Entertainment's president & CEO, Jim Ryan, has officially announced details and pricing for the long-rumored new PlayStation Plus service, which will go live later this year.
From June 2022, PlayStation will roll out the service which combines aspects of the existing PlayStation Plus and PlayStation Now into a single, three-tiered offering.
The new service will retain the PlayStation Plus name, but there'll be three levels of subscription, called Essential, Extra, and Premium.
PlayStation Plus Essential
This will be the entry-level tier which replaces the existing PlayStation Plus subscription.
You'll need at least an Essential subscription to access online multiplayer in any title — other than Free to Play (F2P) games — and it includes the same benefits as the current Plus service.
That means you'll get two free downloadable games each month, cloud storage for your game saves, and discounts from PlayStation Store games and add-ons.
Pricing remains unchanged too, with a one-month subscription costing $9.99 (€8.99/£6.99), a three-month subscription at $24.99 (€24.99/£19.99), and the annual subscription set at $59.99 (€59.99/£49.99).
PlayStation Plus Extra
Extra includes all of the benefits of Essential, but adds free access to a library of PlayStation 4 and PlayStation 5 games.
At the moment there's no official announcement the full spread of games, and precisely what's available may vary between regions, but SIE promises there'll be 400 "of the most enjoyable games" from both PlayStation Studios developers and third parties.
We can say that launch day titles include Death Stranding, God of War, Marvel's Spider-Man, Marvel's Spider-Man: Miles Morales, Mortal Kombat 11, and Returnal. New games won't automatically launch on Extra simultaneously though, so if you want the latest titles you will still need to buy them.
There's no game streaming at this tier, so you'll need to download the titles you want to play, but there's no additional cost for download eligible games — whether it's just one title or all 400.
Naturally the pricing is a little higher for Extra, with a single month coming in at $14.99 (€13.99/£10.99), the three-month deal at $39.99 (€39.99/£31.99), and a full year costing $99.99 (€99.99/£83.99).
PlayStation Plus Premium
This is the full-fat service, which combines all of the Essential and Extra benefits and adds in cloud streaming and games from older PlayStation generations.
There's an additional 340 games available from PlayStation, PS2, PS3, and PSP platforms, available to stream or download (PS3 titles are only available to stream) at no additional cost. Players will be able to stream games to their PS4 or PS5 consoles, and also to PC.
Again there's no information on what titles will be available and it may vary by market, but the announcement defines them as "beloved". Premium also offers "time-limited trials", allowing players to try out relevant games before they buy them.
This top-tier offering comes with a higher price, with a month's subscription set at $17.99 (€16.99/£13.49), three months for $49.99 (€49.99/£39.99) and the year's subscription at $119.99 (€119.99/£99.99).
One catch is that Premium is only available in territories where Now is also available at present. That covers the US and Canada, Japan, and 16 European nations: Austria, Belgium, Denmark, Finland, France, Germany, Ireland, Italy, Luxembourg, Netherlands, Norway, Portugal, Spain, Sweden, Switzerland, and the UK. Outside these countries there'll be a similar product called PlayStation Plus Deluxe with the same benefits except game streaming and at a lower price.
PlayStation is planning a staggered launch, starting in Asia before rolling out to North America, Europe, and the rest of the world. All territories in which PlayStation Network is available should be covered by the start of July 2022.
Players who have time remaining on their current subscriptions should transition to the new service automatically. Plus subscribers will become Essential subscribers, while those with PlayStation Now already will become Premium subscribers without any additional cost.
See more articles on Playstation Plus.