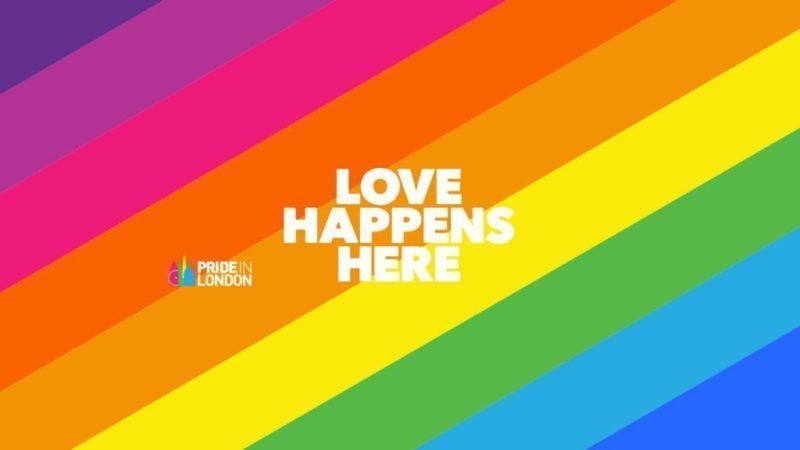 PlayStation will be expanding its reach as a global brand as its set to sponsor this year's Pride in London event. You'd normally see a PlayStation logo at sports events or gaming events, but the LGBT+ celebrations give the Japanese company a major platform for exposure.
Festivities for Pride in London begin June 24 and end July 9. The event culminates on July 8 with the famous Pride in London Parade marching through Regent Street and Oxford Street. Thousands are expected to head to the capital to enjoy the fortnight of festivities.
Being LGBT+ is still illegal in some 72 countries around the world. Pride in London celebrates the LGBT+ community as well as hosting many attractions. Events include a queer exhibition at the Tate Britain art museum, schemes to bring religious communities together as well as various recreational and sports activities. Most of the events are free to attend.
Pride in London is one of the largest Pride events in the world. The 2015 event attracted no less than one million people. Starting in 1972, it's the UK's largest and most attended Gay Pride Parade and Gay event. Patrons for Pride in London include singer Sir Elton John and actor Sir Ian McKellen.
The 2014 Pride in London event was award-winning. It took home Event of the Year honors at the 2014 G3 Awards as well as Stonewall's Advert of the Year award.
PlayStation clearly sees potential by sponsoring such a prestigious event. The market reach for the brand will be huge due to the thousands that will be reveling in the fun and games. Both Pride in London and PlayStation will surely gain a lot of exposure from this major collaboration.
You can join the conversation on Twitter by using #ForALLTheGamers. Yes, it's a play on PlayStation's current "for the players" marketing slogan.
If you'd like to discover more about Pride in London, check out the official website. As mentioned before, many of the attractions are free of charge. However, some do require tickets or prior registration.
If you're thinking of going, head over to the Pride in London events page to see what's on.
More Posts On...