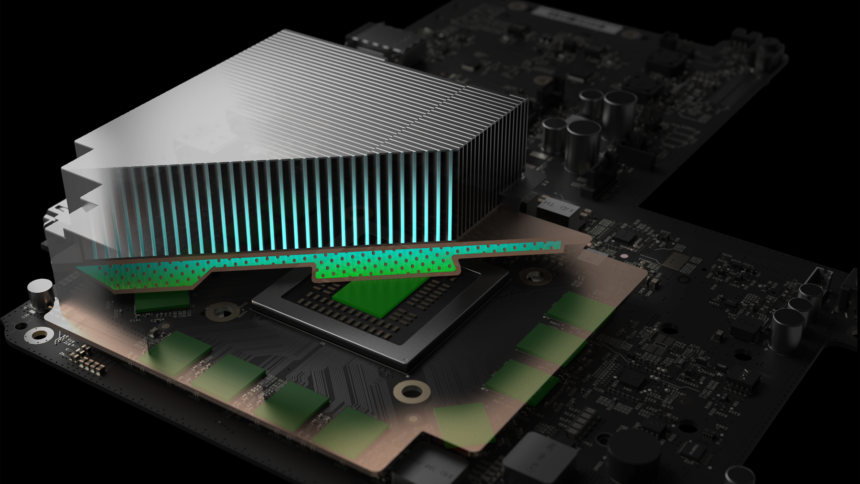 Earlier this month many of the rumors surrounding Project Scorpio were finally laid to rest, care of Digital Foundry, who revealed the first in-depth look at the hardware powering the next Xbox.
As impressive as the reveal proved to be, a particular detail was purposely omitted, a detail that will play a vital role in 4K gaming as it looks to become the industry standard in the near future: Project Scorpio will support AMD FreeSync and the next-gen HDMI 2.1 specification at launch.
For inquiring minds, FreeSync allows a compliant display and GPU to directly communicate with one another; drawing an image immediately after being rendered by the GPU without having to rely on time (and resource) intensive "two-way handshakes," otherwise polling when it's safe to send the next frame to the display. The result is a silky smooth, low-latency gaming experience.
Furthermore, because of this direct communication FreeSync will eliminate screen tearing and will significantly reduce stuttering — problems that are all too familiar when any title is incapable of consistently hitting its targeted frame rate.
The other half of the equation lies in HDMI 2.1, more specifically the native Game Mode VRR (Variable Refresh Rate) functionality that closely mirrors AMD FreeSync, allowing a connected display to draw an image immediately after being rendered.
While both are identical, the dividing line is until VRR-enabled televisions are standardized the only option is FreeSync. Here's where things get a little tricky: to see the benefits in the here and now, users will be required to use a PC monitor — preferably one that supports 4K for all the bells and whistles — that supports FreeSync over HDMI and not the more common DisplayPort, which Project Scorpio will not support.
The immediate takeaway from this is the focus has clearly shifted within the Xbox team, and we can't wait to see what's on the agenda next for the mid-generation Xbox revamp. The next stop should be E3 in June, but who knows what can happen between now and then.
More Posts On...