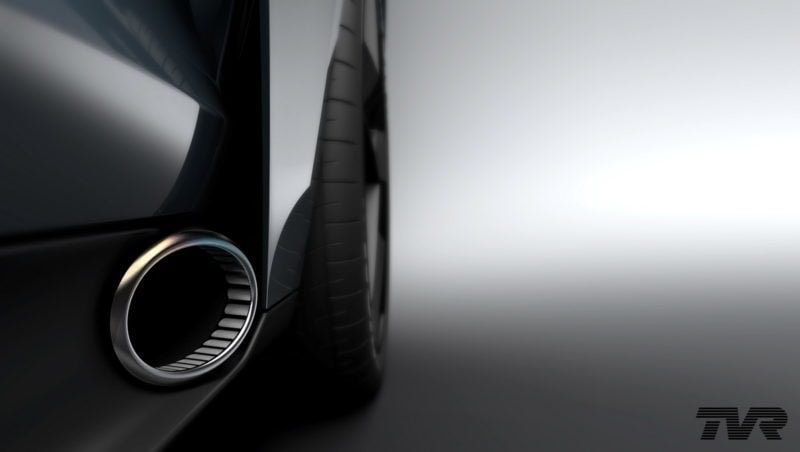 TVR announced today that it will reveal its new model at this year's Goodwood Revival. Thanks to a recent patent filing, rumors suggest the car could revive the Griffith nameplate.
Word first got out about the new model in 2015, but TVR disclosed precious few additional details until now. One thing we have known since then is that the company will be working with Gordon Murray Design for the new model's exterior. Murray brings valuable experience to the table: the record-breaking McLaren F1 and quirky LCC Rocket are just two examples of his qualifications. The future looks bright for the reboot, indeed.
A Ford-sourced 5.0-liter V8 will power the new model, with Cosworth providing additional improvements to the engine. Actual output figures are scarce, but there are big claims as to what it can supposedly achieve. There's word of a 200+ mph top speed and a 0-60 time hovering under the four second mark, with a target weight of around 2,645 lbs. TVR has stated all of that will come in at around £90,000 for the limited-run Launch Edition.
The TVR moniker is one which has struck fear into motorists since 1947. It is a brand known for its raw, no-nonsense cars, with examples such as the Speed 6, Tuscan and infamous Speed 12. Sadly, TVR went under in 2012. Since then, the brand has changed hands numerous times. Every year there had been word of a comeback for the brand, but until 2015 it never amounted to anything. This time, it looks like it's finally going to happen.
We remain hopeful for this latest chapter in TVR's troubled history. As ever, we hope to see it not just on roads, but in racing games too. TVR is one of only a handful of marques to feature in every Gran Turismo title, for example: a GT Sport inclusion would provide some much needed exposure for the brand's reboot.
The Revival starts on September 8, so mark your calendars!
See more articles on TVR.