An 88-year old Mercedes roadster has won the Gran Turismo Award at the 2017 Pebble Beach Concours d'Elegance.
The car, owned by Bruce McCaw, was still finishing up on its restoration only a week ago at a shop in New Jersey. With only a handful of test miles under its belt, McCaw shipped the car over to California and put it through the required 70-mile pre-show 'Tour' drive.
McCaw has owned the Roadster for a few years, showing it previously in the Unrestored category at Pebble Beach. This is a bracket for working, original cars with no major renovations. Indeed he hadn't decided to restore the car until relatively recently.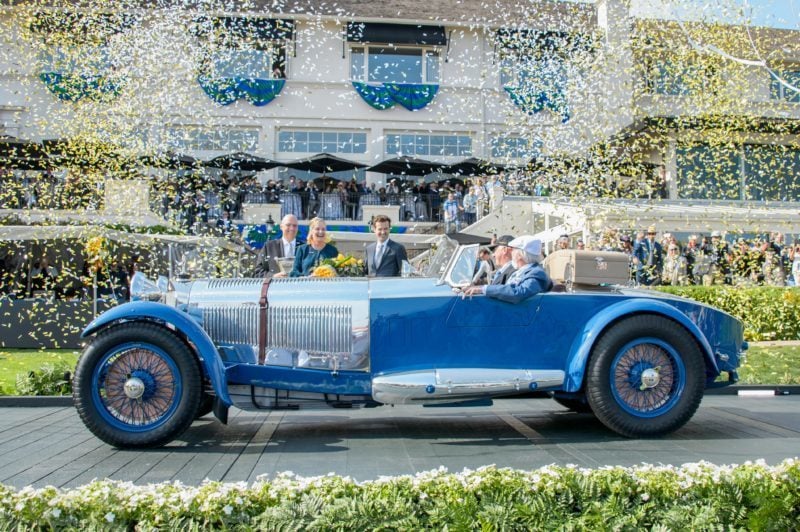 Mercedes originally delivered this car as a standard S-Series W06 Tourer. Under the supervision of the 5th Earl Howe, co-founder and first President of the British Racing Drivers' Club (BRDC), it gained an upgrade to SS specification with a 7.1-liter supercharged straight six, good for 200hp.
Barker of London converted it to the roadster body, again to Howe's vision. The company was more notably a coachbuilder of Rolls-Royce and Bentley models by appointment to the King. McCaw acquired the car in good condition, but he decided on a restoration after finding pictures of the original.
"The question was whether or not to restore it. I always hate to restore something that doesn't need it. But we finally found enough pictures that we knew the car needed to be restored."
McCaw's Mercedes followed up the Gran Turismo Award by also winning the overall Best of Show prize. In the process he beat his own brother's 1957 Ferrari 315!
The award means that, along with previous winners, the Mercedes is eligible for inclusion in a Gran Turismo title.
See more articles on Gran Turismo Trophy, Mercedes-Benz, and Pebble Beach Concours d'Elegance.