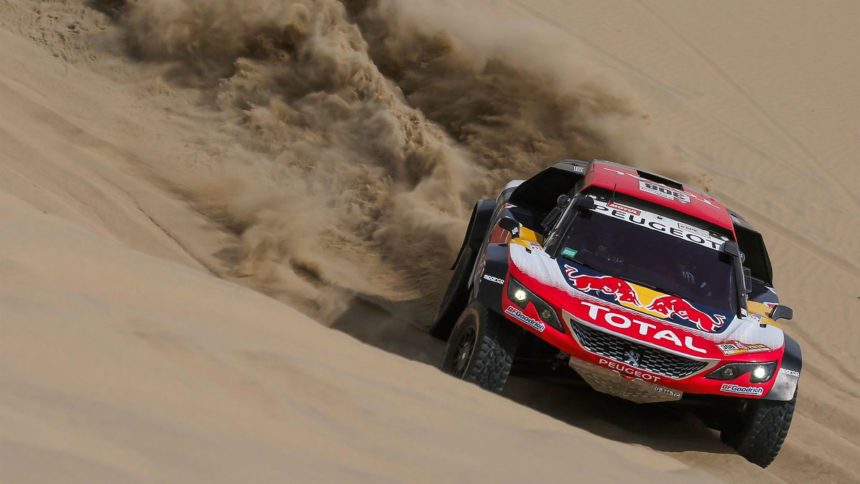 One of the most grueling races on the planet kicked off Saturday, January 6. This is none other than the famous Dakar Rally.
Over the course of 15 days, 540 vehicles will make their way from Lima, Peru to the finish line in Córdoba, Argentina.
The race consists of 14 stages over 6,200 miles (10,000km). A rest day between stage six and seven takes place in La Paz, Bolivia to allow fans to check out the vehicles and give the drivers a chance at some R&R.
Stage distances vary based on terrain condition, with easier terrain commanding longer distances and rougher terrain significantly shorter ones. The stages also comprise of a Departure Special Stage, Arrival Special Stage, and the main course.
Even though some of the routes are considered easier, there's nothing forgiving about the terrain. Drivers will need to conquer everything from tight, gravel roads through canyons to massive sand dunes.
All this is incredibly demanding on both the drivers and their vehicles. Around 30% of those who start the rally will never cross the finish line due to crashes, breakdowns, or health issues.
Virtually anything is able to run in the Dakar Rally too. Vehicles break down into five classes which include bikes, quads, cars, side-by-sides, and trucks. The car class is a bit deceiving though. For the most part, these vehicles are heavily modified SUV's or pick-up trucks — there's nothing really car like about them.
The trucks category is nearly always a crowd favorite. These massive semi trucks come with full rally-raid prep. Despite their size, they also need to take on almost every obstacle the other competitors face as well.
Seeing one of the mammoth rigs get airborne over a sand dune might be one of the greatest spectacles in racing.
In addition to being able to run anything, almost anyone over the age of 18 can participate too. The only classes that require any sort of previous experience are the bikes and quads. Everything else is fair game — as long as you can afford it.
Among the competitors, there are a few notables as well. Former Chelsea FC and Tottenham Hotspur manager, André Villas-Boas, quit his current gig with Shanghai SIPG F.C.to tackle the Dakar. Also, former GT Academy mentor and racing driver, Tim Coronel will take on the race in a Toyota Hilux with twin brother and touring car driver, Tom.
If you want to follow the Dakar Rally, its website gives live scoring and posts several photos from the day's events. The YouTube channel also gets frequent updates.
If you prefer to watch the rally on TV, coverage can be a little hit or miss. In the US, NBC Sports covers daily highlights, and Eurosport does the same in the UK.
More Posts On...