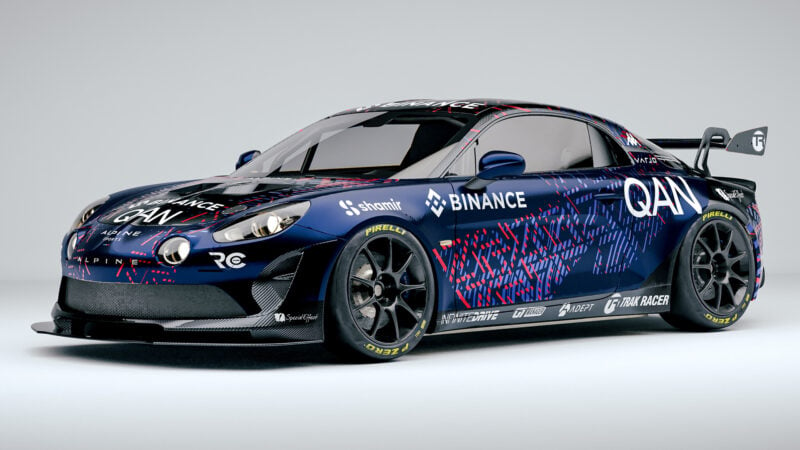 Alpine will bring its esports series back for a third season, offering the winning player a chance to take a drive in an A110 GT4 along with a host of other prizes.
Officially called the "Alpine Esports Championship Series 2023 Powered by Binance", the championship returns in its familiar three-round format.
Anyone can enter the series when the qualifiers begin towards the end of next month, with the only prerequisites being access to Assetto Corsa Competizione and the GT4 Expansion Pack; Alpine does not specify a platform, but we're not expecting console versions to be supported.
You'll need to set one of the top 35 times in the unspecified qualifying challenge, which takes place over the course of two weeks from March 27 through April 9, in order to qualify for the main series itself.
That will consist of three rounds on alternating Thursdays: April 27, May 11, and May 25. The tracks haven't been revealed yet, but we'd wager that the French venue of Circuit Paul Ricard — which appeared in both previous seasons — will make an appearance!
The top prize will be the same as that awarded in 2021 and 2022: a driving experience day in an Alpine A110 GT4 race car. There's other prizes on offer too, which include an Alpine Racing TRX sim rig from Trak Racer, a BenQ Mobiuz EX3410R curved monitor, and some Alpine Esports merchandise.
With cryptocurrency provider Binance as a title sponsor again, there's also a whole load of Alpine Fan Tokens on offer, with the racers splitting $60,000-worth between them as well as $40,000-worth being available to people who watch the live-streamed races on Twitch or YouTube — along with "free NFTs".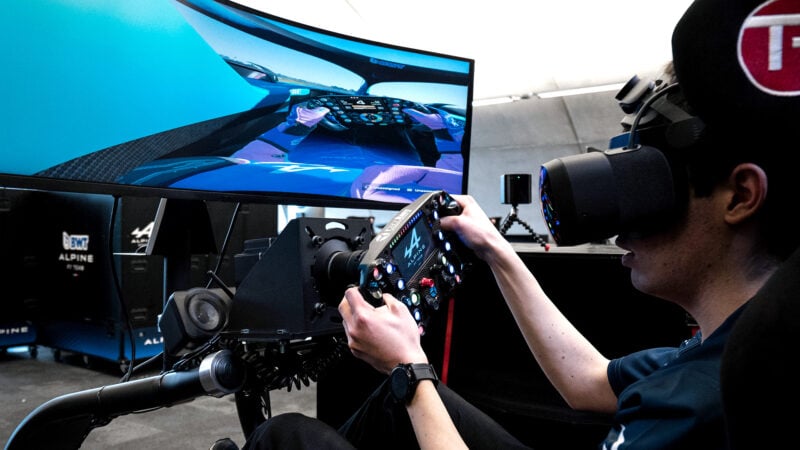 Alpine is also making an even bigger push into esports this year, with a new $60,000 "Esports Content Room" built within the F1 factory at Enstone in Oxfordshire, UK.
It's kitted out with state-of-the-art gear from BenQ, Elgato, and Trak Racer as well as Varjo Aero VR headsets and Tobii Eye Tracker 5 software to help develop the team's esports drivers in the official F1 Esports Pro series and endurance events.
That'll also be where brand ambassadors AnaonAir (Anastasia Lopes), THOMB (Thom Brouwer), and newcomer PattyPatt (Ethan Pattison) will broadcast events.
See more articles on Alpine.