Ah, April Fool's Day. The one day a year where automotive PR offices can ease back on the hard work of promoting their wares and let their collective hair down — and even poke fun at themselves.
It's become something of an annual treat or, depending on the quality of the japes, torture. Press offices try to outdo each other, with outrageous concept cars and feature ideas — and no small portion of Photoshop.
We're having a look at some of the best and worst the car industry has come up with for 2019.
Audi b-tron
A vision in sustainable motoring, Audi Australia presents the b-tron. It follows the electric e-tron range, the natural gas g-tron, and the hydrogen h-tron range, with a somewhat novel renewable power source: honey.
Yes, you'll need to fill up the Audi b-tron with the fruits of the hive, via the car's hexagonal fuel filler cap. Audi reports it's the latest innovation from Ingolstadt's "Komplett Geschminkt"* research unit, and along with the sweet ride the b-tron comes with an on-board toaster.
*"Completely made-up"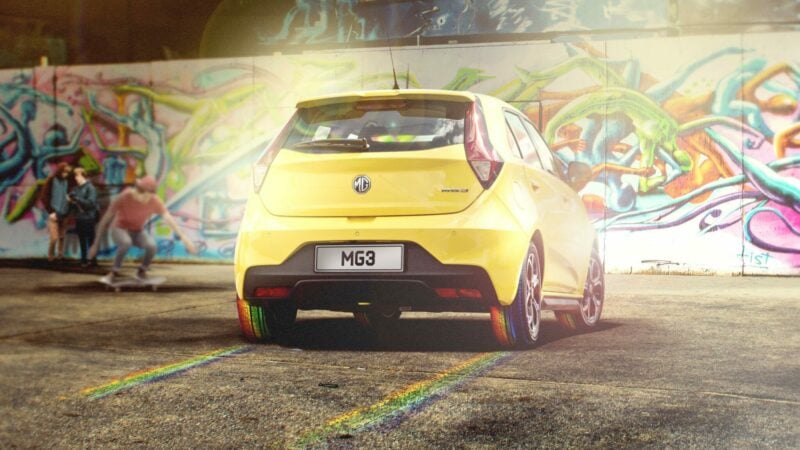 MG "Color the Road"
We've already seen tires that can produce colored smoke when drifting, but how's about tires that literally color the road as you drive? That's what MG is touting this AFD. According to MG's professor of pigment, Dr. Gull Abel, the tires use water soluble paint to add a splash of color to your journey.
There's almost endless customization options too. The tires paint the pavement with whatever color or pattern you choose, including the UK's Union Flag, a rainbow of pride or just painting the town red.
Toyota Yaris Adventure
According to Toyota USA's press release, the Yaris Adventure is part truck, part sedan and 100% awesome. Actually, we don't really care that it's a joke, because it actually is spectacularly awesome.
It leads the class in literally every possible way… because nobody makes a B-segment hatchback pickup truck. The Yaris Adventure isn't just for show either; it has a four-wheel drive system, rear leaf-spring suspension and a 7.6-inch ground clearance. Toyota says that this is ideal for tackling a mall parking lot curb, or getting out of the garage when it snows.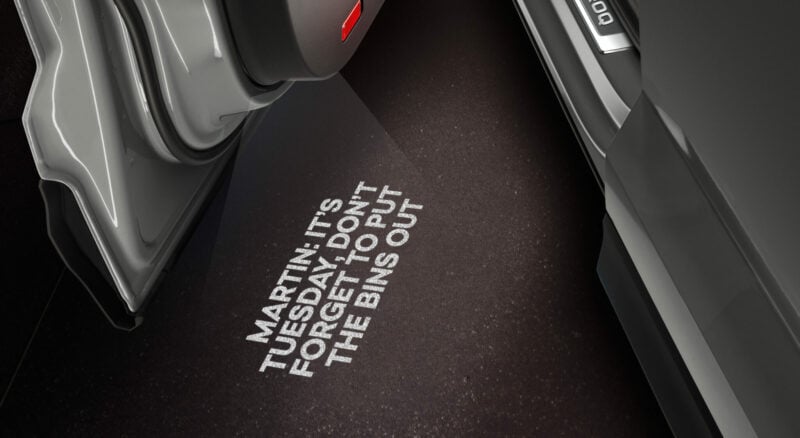 Skoda "ProjectaPal"
The craze for puddle lights is getting a bit out of hand, but Skoda has found a use for them: ProjectaPal. This system allows Skoda owners to set reminders which the car casts onto the ground as they're getting in and out.
According to Skoda's head of infotainment development, Dr. Ivor Tüchskreen, drivers can link the system to their smartphone diaries, or set a specific reminder on the car's touchscreen. It doesn't need to be a reminder message either, as the system can cast images of loved ones too.
Honda Pastport
The 1990s were awesome, weren't they? Honda certainly thinks so, and has sought to recapture the spirit of the Clinton years (Bill, obviously) with a throwback interior trim for its Passport SUV: Pastport.
Pastport sports revolutionary in-period features like a cassette player, beeper mount, digital clock, and a steering wheel with only one button. Although the regular Passport is also new and available, the throwback to the velour and gray rubberized plastic era is far more our style.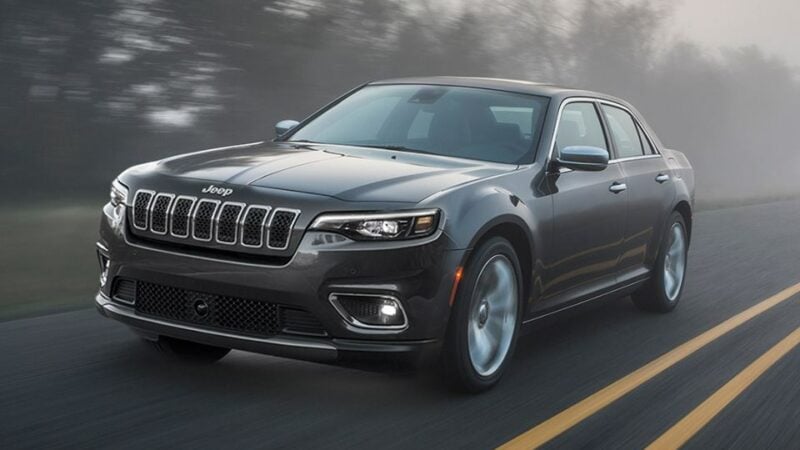 Jeep Sedan
This one from Jeep Middle East proves that's quite enough internet for today, thanks.