Aston Martin's second upcoming hypercar now has its official name. Previously known as the AM-RB 003, or "Son of Valkyrie", the new hypercar has been officially christened Valhalla.
According to the official press release, the Valhalla continues Aston's decades-long V-car naming tradition. Like the Valkyrie, the Valhalla also takes inspiration from ancient Norse mythology.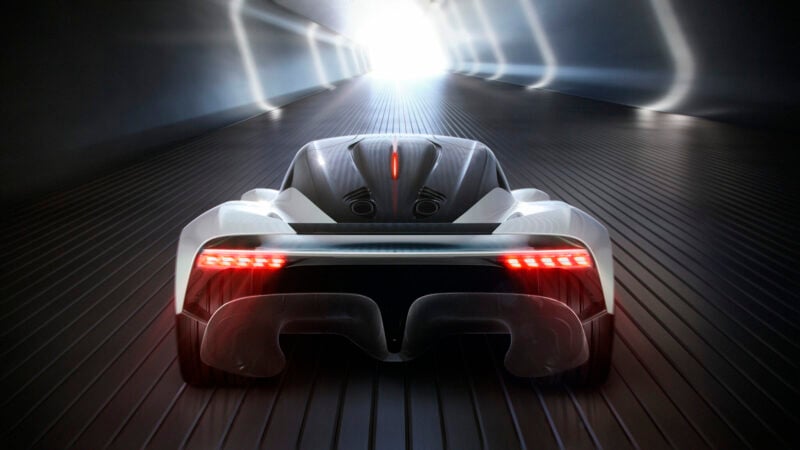 Translated as "Hall of the Fallen", Valhalla is described as a grand, majestic hall in Asgard. Here, Valkyries, commanded by the god Odin, guide the souls of slain Norse warriors to reside in the great hall after death. Badass.
Aston Martin CEO Andy Palmer stated:
"Aston Martin model names always attract a lot of attention. They do so because they invariably capture an emotion or tell a story. In following the Valkyrie we knew the Aston Martin Valhalla needed to make a strong statement of its own, yet also offer continuity and a clear connection. Norse mythology contains such powerful language and rich storytelling it felt only right that the AM-RB 003 should follow the Valkyrie's theme. For those fortunate enough to own one I'm sure they will recognise and appreciate the name's connotations of glory and happiness, for there can be few more hallowed places than the driver's seat of an Aston Martin Valhalla."
Set to arrive in 2021, the Valhalla will sit between the flagship Valkyrie, and the upcoming mid-engined Vanquish. A new turbocharged V6 engine will power the Valhalla. Coupled to a hybrid system, the V6 will make around 1,000 combined horsepower.
A total of just 500 units will be built, with prices expected to be over $1.5 million. That's more cars than the Valkyrie's run, at a (relatively) cheaper price. Put us down for two please, Aston.
More Posts On...