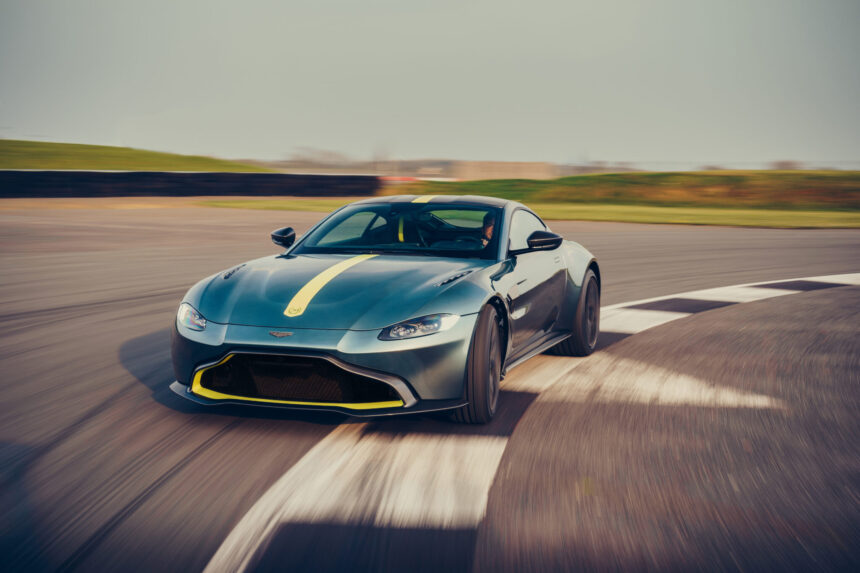 Aston Martin has revealed the new, higher performance version of its entry-level Vantage — and, importantly, its manual gearbox.
The car, and its third pedal, honors a commitment the company's president Andy Palmer made when he joined from Nissan. Palmer, a gearbox engineer and racing driver, believes Aston Martin should always offer a manual option in its range.
For the Vantage AMR, this is a seven-speed manual. Italian transmission manufacturer Dana Graziano developed the 'box, taking inspiration from the world of motorsport. This means that first gear — which you should only use at rest — is in a dog-leg position, while second through seventh are in the traditional H-pattern.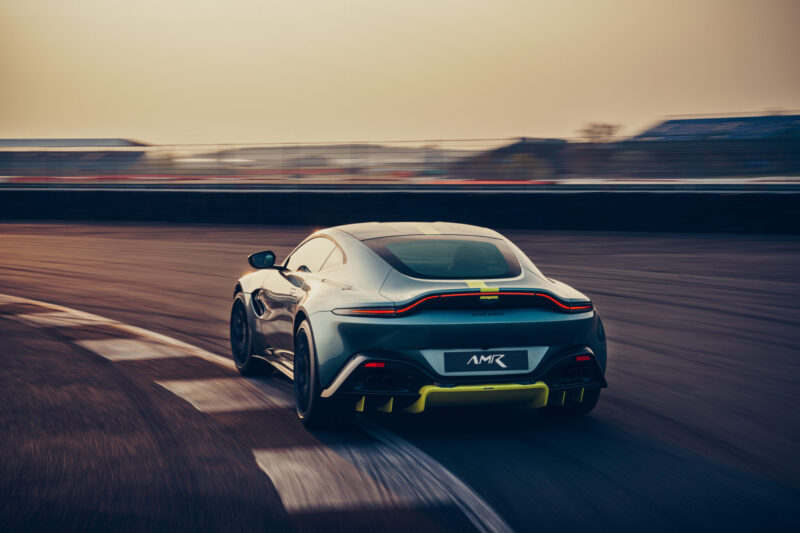 Power is unchanged from the regular Vantage. The AMR uses the four-liter, twin-turbo V8 with 503hp at 6,000rpm and 461lbft of torque from 2,000rpm. Adding the clutch pedal slows the 0-60mph compared to the computer-controlled auto by around 0.4s, to 3.9s, but top speed remains at 195mph.
This drives the rear wheels through the seven-speed manual and a limited slip differential. The gearbox also features "AMSHIFT", if the driver so chooses. That system mimics heel-toe downshifts by blipping the throttle mid-change while braking, but also allows for full-throttle upshifts to reduce the pause in acceleration caused by changing gear.
The manual gearbox brings another benefit, in terms of weight. Along with the standard carbon ceramic brakes, the 'box helps bring the Vantage AMR down by 210lb compared to the regular car.
There'll only be 200 units of the Vantage AMR available, in five specifications. Of these, 59 will be in a special "Vantage 59" livery, celebrating the marque's 1959 victory in the 24 Hours of Le Mans. They'll have a specific exterior paint scheme of Stirling Green and Lime, with Dark Knight leather and alcantara interior. There's also the signature AMR lime stripes and stitching.
The remaining 141 cars are available in blue, black, grey or white, and naturally feature high standard specification. This includes the carbon ceramic brakes, with AMR lime brake calipers, covered by 20-inch AMR alloy wheels.
You can order your Vantage AMR now, from $179,995 in the USA, £149,995 in the UK, and €184,995 in Germany. The Vantage 59 specification comes in at some $25,000 (£15,000) more. Deliveries will start towards the end of the year.
Don't be worried if you miss out on this chance to get a manual Vantage though. From the start of 2020, all Vantage models will have this gearbox as an optional extra.
More Posts On...