Unless you've bought your 2021 calendar from Wolfsburg, you'll know that today is April 1 — that one day each year where news organizations and press offices are allowed to send out stories that they've made up without damaging people's trust.
This annual corporate levity day is a highlight for many in the motoring industry, who like to imagine strange and wacky features, products, and services that they might offer in an alternate universe. It's also a routine source of terrible Photoshops.
Needless to say, our email inbox is bulging this morning with all sorts of oddness, so we've picked out our favorites for you.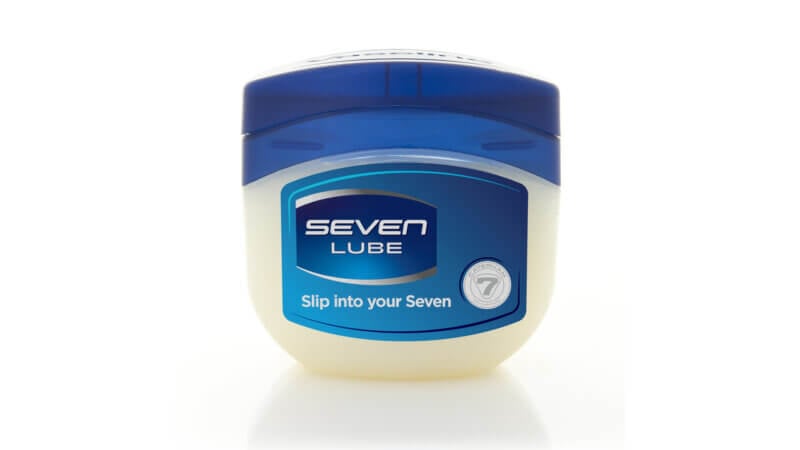 Caterham Seven Lube
A throwback to the original Lotus Seven of the 1950s, the Caterham Seven is still the go-to kit car for many and a cheap way into high performance motoring. However if you have any experience of one you'll know they're not the easiest of machines to get into or out of. Caterham has come up with a solution at last, with Caterham Seven Lube.
Coming in at £7.77 for a pot, the lube is designed so that occupants can smear themselves with a "light greasing", enabling them to slip in and out of the Seven's tight apertures with more ease. With that disturbing mental image out of the way, we move on…
Alfa Romeo Filter Windows
Tinted windows will be a thing of the past if Alfa Romeo gets its way, with new Instagram-inspired "Nuova Luce" filter windows. A special app on the Stelvio SUV's infotainment screen allows vehicle occupants to apply filters to the glass, to give the impression of being in one of five exotic Italian locations.
The windows can be set to Rome, Milan, Torino, Lake Como, and the Amalfi coast by filtering the light, with Alfa Romeo's crack lighting team spending three weeks at each location to get the colors just right.
Skoda In Tune
Solving that age-old problem of tone-deaf vehicle occupants insisting on singing along to what's on the car audio system is Skoda's In Tune system. This live auto-tuning system corrects the vocal output of those engaging in a spot of car karaoke, to save the ears of anyone around them.
Available as a free download, the tech apparently monitors the cabin for unusual frequencies and applies a correction which it plays back through the car speakers. We're actually slightly hoping this one might be real.
Dacia Dustar
Anything SpaceX can do, Romanian car brand Dacia can do better. The famously good value manufacturer has — quite literally — launched its own "affordable" space program, which it calls Dustar.
Although Dacia isn't explicit about what its space program involves, it looks awfully like someone sent a scale model of a Dacia Duster up on a balloon into the stratosphere, with a GoPro attached to record the journey. The vehicle even came back to Earth intact, which exceeds the standard for unmanned spaceflight right now.
Porsche Exclusive Patina
Posted to YouTube, this gag focuses on the personalization services that Porsche provides. With reference to the brand's original vehicles, Porsche Exclusive Manufaktur is set to start offering patina in a tin.
In effect, this highly exclusive paint method actually employs oxidation processes — that's rusting to you and I — to create unique patterns of patina upon your chosen Porsche model, making it look like a classic 356 despite leaving the factory in 2021. The cynics in us would suggest Porsche could make a killing if it actually did this…
The Ultimate Self Driving Machine
This slightly odd skit from BMW USA makes out, at first, as if the new, 503hp BMW M4 can drive itself like no other autonomous vehicle before it. The M4 slides around the BMW Performance Center West, near Palm Springs, with an impressed Milo Ventimiglia in the driving seat.
However, it all turns out to be a spoof, as it was Milo all along and BMW is merely highlighting the fact that the M4 is one of few sports cars in its class that offers a fully manual driving experience, with a manual six-speed gearbox. Sadly, the car's nose is still real and not a joke.
See more articles on April Fool.