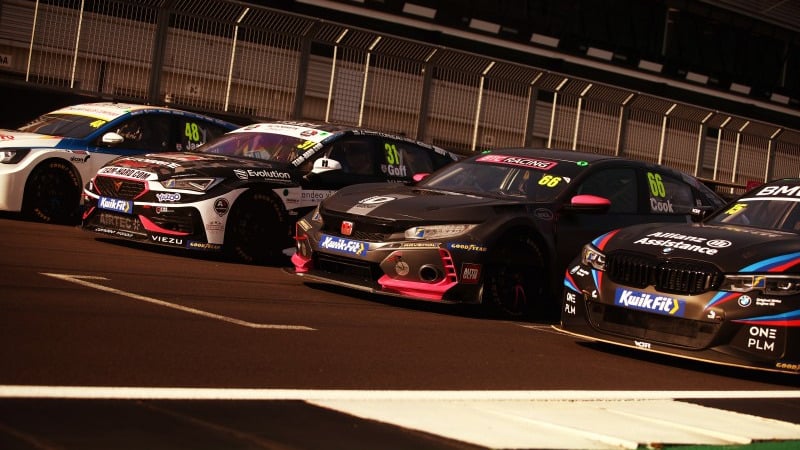 2022 was shaping up to be a great year for racing game fans, but there's a fresh disappointment emerging as it appears the much-anticipated British Touring Car Championship (BTCC) game now won't arrive this year after all.
Developer Motorsport Games revealed that the game had been removed from its schedule in a Company Profile report released recently.
The presentation covered the company's background, as part of the Motorsport Network, and some of its recent activities — including the acquisition of the 24 Hours of Le Mans licence, its purchase of Studio 397 and the rFactor 2 simulation software, and the launch of the first game in its new NASCAR series, NASCAR 21: Ignition.
However a subsequent three-year game roadmap slide showed that the BTCC title was no longer in the company's scheduled plans. Instead it's now placed as a "to be determined" title with no specific release year: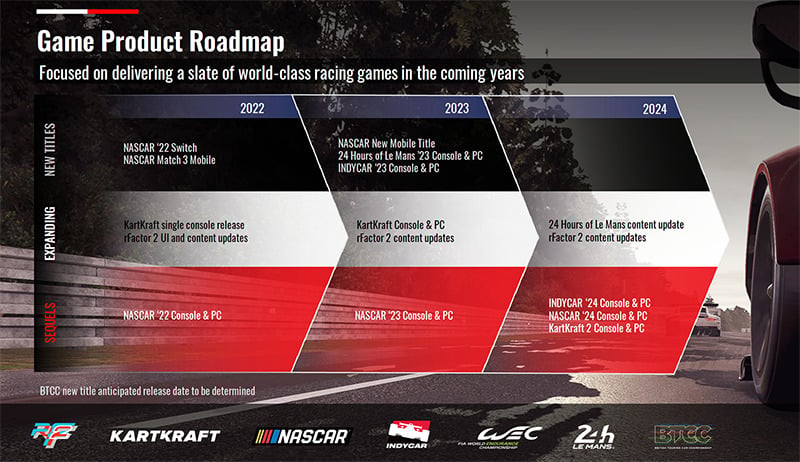 It's been a pretty turbulent few months for Motorsport Games. The launch of NASCAR 21: Ignition in October 2021 was close to disastrous, with a host of well-publicized bugs and issues.
Former Codemasters creative director Stephen Hood subsequently left the company in January 2022 as his role as President was "eliminated". CEO Dmitry Kozko, formerly COO at Motorsport Network itself, assumed his duties.
However it was the Russian invasion of Ukraine in late February that might have caused the biggest issue for the BTCC title. Although Motorsport Games itself is headquartered in Miami, much of its gaming development staff is based in Russia.
Global sanctions against Russia in response to the attack on Ukraine could, according to MG itself, have "a material adverse effect" on its ability to use these staff, not least in terms of paying them. That will cause significant issues for development, especially with a game close to completion.
We've spoken to BTCC regarding the game, and were told that no specific details are available at this time but that both BTCC and Motorsport Games remain committed to the title.
Feature image via BTCC.net.
See more articles on BTCC.