Association football has a bit of an image problem at the moment. A number of high-profile instances of players receiving racial abuse during games has brought the issue of racism in the sport back to the front pages.
It's a matter that's caused some debate. Fans, players, managers, and even the game's governing bodies are very much split on how best to deal with it. However one government agency, California's Department of Motor Vehicles (DMV), has decided it needs to address racism by straight up banning anything that might look racist, even when it isn't.
Enter Professor Jonathan Kotler of Calabasas, California. He has been a fan of Fulham Football Club, in southwest London, for several years. It's an unlikely connection, but he attended a Fulham match on a visit to the city — and despite that, became a supporter. He makes the trip across the Atlantic around 10 times a season to see Fulham play.
Kotler's love of Fulham doesn't just extend to his dedication to attend the games. He has a Honda Civic with a Fulham-oriented vanity plate, which currently reads "FFC SW6". That's short for "Fulham Football Club", and the postal area code for the club's Craven Cottage home ground.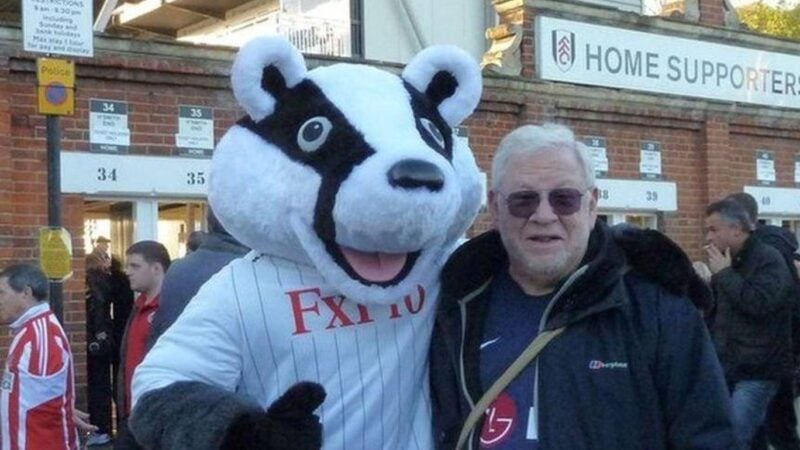 However, he decided to apply for another plate last year, referring to the team's slogan and Twitter hashtag. That's "#COYW", or "Come On You Whites" — because the team's home shirt color is white.
The California DMV turned the application for "COY-W" down, citing its criteria on what qualifies as an acceptable plate. According to Kotler, the rejection specifically noted that plates may not contain "a term of contempt, prejudice, or hostility; an insulting or degrading term; a racially degrading term".
Kotler was understandably shocked by the suggestion his plate might be hostile or racist. He has launched a lawsuit against the DMV on the basis that the agency is unconstitutionally limiting his freedom of speech.
The 73-year old university professor told the BBC:
"I sent them tons of material; Press releases, stories from the British media, letters from the chairman [Shahid Khan] who uses 'come on you whites'. I pointed out that many clubs in Britain are known by their color: the Blues, the Clarets. Nobody thought the Liverpool Reds were communists.

"Even when I did it, it was the furthest thing from my mind that anyone would object to it. I was shocked, absolutely. Half of the team are non-white. And it's just a shirt color. It's got nothing to do with anything other than that. I decided this is crazy, this is enough. I can take it up to a point but this became personal."
We've approached Fulham FC for comment.
Images via Fulham FC and Jonathan Kotler.