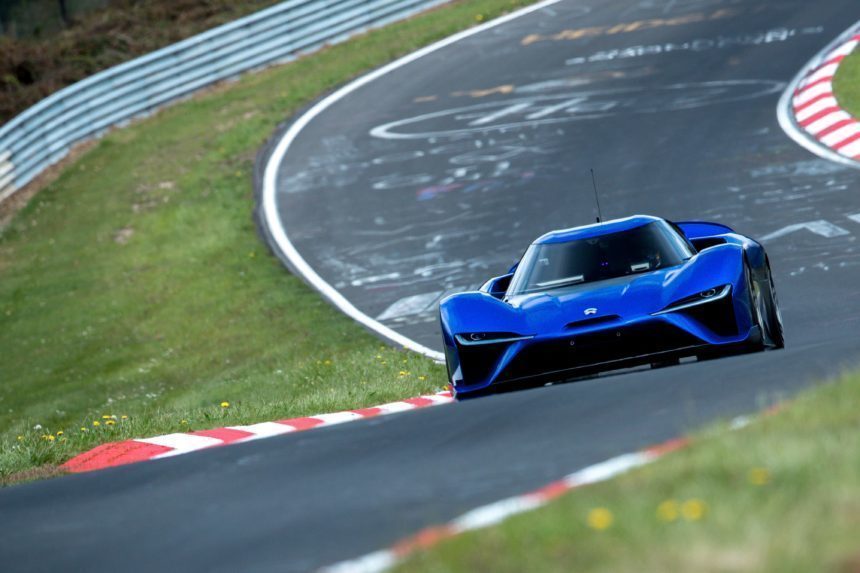 Chinese carmaker and electric vehicle specialist NextEV has proven that you don't need a combustion engine to take on the Green Hell.
Using battery power only, the company's NIO brand EP9 has set an incredible 6:45.9 lap time of the Nordschleife. This time, at the hands of racing driver Pete Dumbreck, is 19 seconds faster than its own previous mark.
The EP9 packs in a megawatt — 1,000 kilowatts — of power from its electric motors, equivalent to 1,340 hp. NIO constructs the battery pack powering it in secret. The company claims you can swap the battery in minutes rather than waiting for a long recharging period. It has a range of 265 miles, when not attacking the track, but contributes two-thirds of a ton to the car's 3,825 lb curb weight.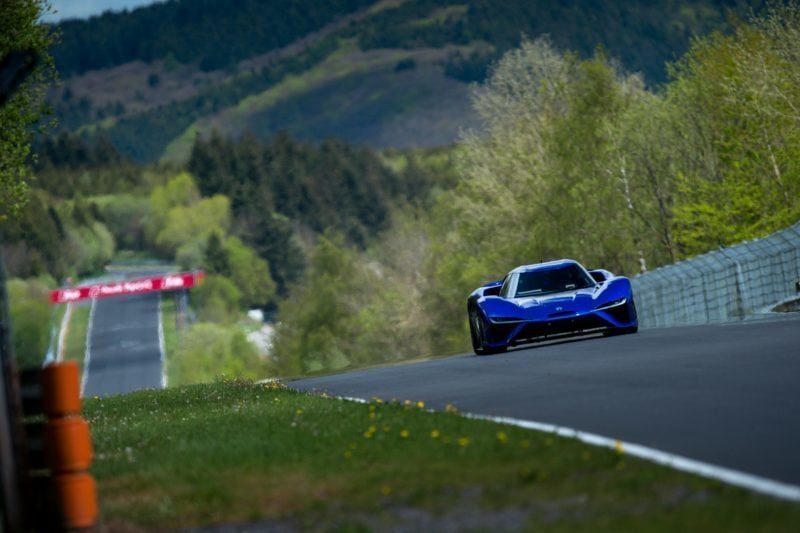 Six EP9s have been produced so far, made in England and reserved for the company's key investors as demonstrator models. The vehicle uses knowledge NextEV has gained through the Formula E series, with the result that it can hold 2.5G in the bends.
Although not strictly a production car at the moment, NIO has recently suggested it will make 10 more EP9s. These will be available for public sale for around $1.5m each. The EP9 also serves as a rolling advertisement for the company's production crossover, the ES8. This is due to launch next year and will be available only on the Chinese market.
You can watch the video of the EP9's stunning lap below, and remember: this is faster than a Porsche 918 or a Pagani Zonda R!
See more articles on Nurburgring.