Much to our wallet's rejoicing, the Steam Summer Sale is at an end. To mark the occasion, along with the halfway point through the year, Steam also put out a list of its 40 best selling games of 2018.
So how many racing games do you think made the list? With all the great titles on Steam, you might think several. Afterall, it does have Project Cars 2, Assetto Corsa, DiRT 4, DiRT Rally, and Gravel, just to name a few.
Well, none of those made the list. In fact, the only driving games to make the cut is Euro Truck Simulator 2 (ETS2), making the Silver Tier.
Yes, a six-year-old truck simulator beat out all of the other driving games on Steam to make the list. Sure games like Grand Theft Auto V and Rocket League are on the list, but they really aren't racing or driving games per se.
At this point, you're probably asking yourself, what makes ETS2 so popular?
For one, the game is very well made and comes with a ton of polish. This makes the gaming experience smooth and without worry of crashing. There's also a healthy selection of mods to keep the playthrough feeling fresh and new.
The developer, SCS Software, is also fairly engaged with the community. It provides regular updates and teasers for content its currently working on. This maintains excitement and keeps the player base interested.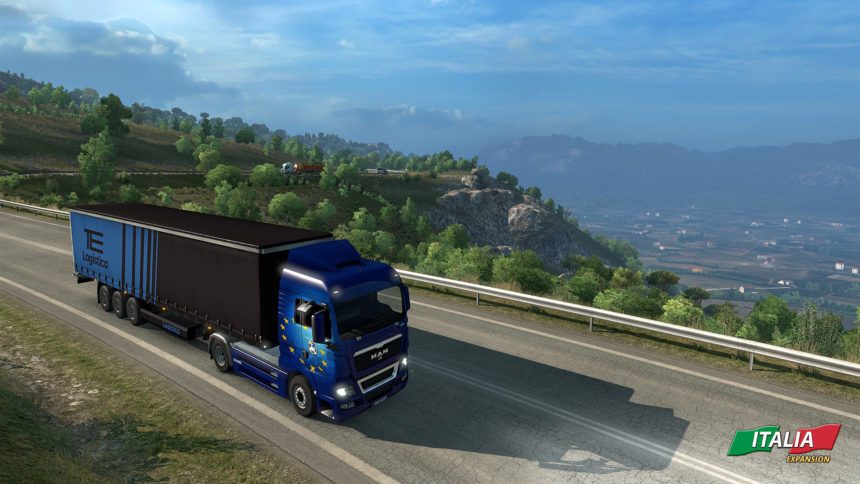 Finally, it's just relaxing. It seems most games come at you with a rapid pace. Even most sim racing games rely on outright speed and hitting the apex perfectly. ETS2 pushes all this aside and just lets you chill as you cruise throughout Europe.
Despite the success of ETS2, it is a bit puzzling that the list lacks any other racing games. Even arcade racing games that attract a larger following are missing.
While this does only account for games from January 1 through July 1, there's still been a number of games released during that time. Just a few are Isle of Man TT, Gravel, MX v ATV All Out, and Wreckfest. Even Project Cars 2 was just a few months old at the turn of the year.
It's hard to say what the reason is behind this. If we had to guess though, it would ultimately come down to the player base on Steam. Nonetheless, it's strange that a truck sim that came out in 2012 is still going strong.
Another reason could be that games like Project Cars 2, Gravel, and Isle of Man TT all have console counterparts. Perhaps gamers prefer these titles on their PS4 or Xbox One instead of the PC?
We will at least get to see if that theory holds true soon though. The upcoming Truck Driver from Triangle Studios will finally bring a truck sim to the consoles for the first time.
In the meantime, if you do have a PC that can support ETS2, we do recommend it. While it's not edge-of-your-seat racing, if you enjoy realistic sims, it's one to at least check out.
More Posts On...