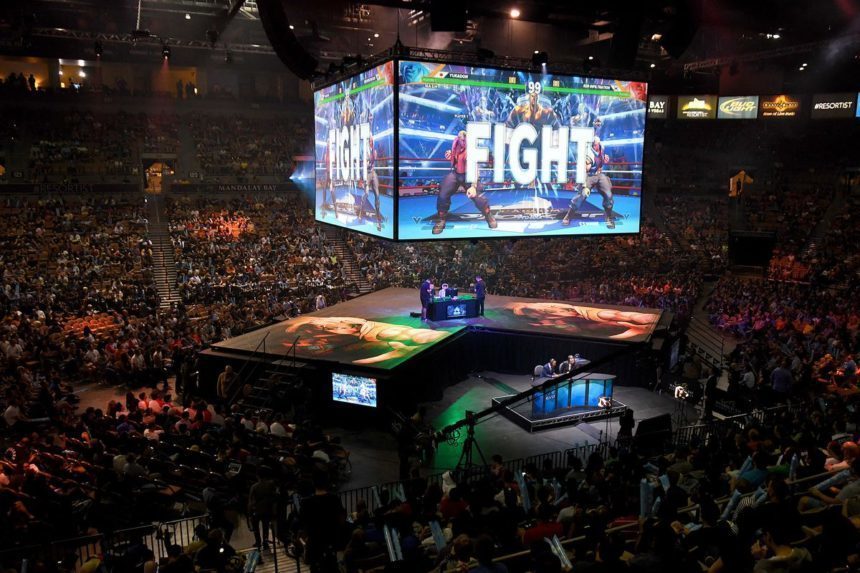 Over the past weekend, EVO 2017 landed in Las Vegas with thousands of professional fighting game enthusiasts in tow. The long running esports competition is now in its 16th year and seems more popular then ever. Recently released viewership figures for the 18-49 demographic prove this further as the event beat out IndyCar's Iowa race on July 9!
The Rise of Esports Continue
The stats come courtesy of Twitter user Declan Brennan and make for interesting reading. Directly comparing the viewership of IndyCar and EVO's Street Fighter V finals show Capcom's fighting franchise punched its way to a slim victory.
Iowa @IndyCar – 120K 18-49 yr olds on @IndyCaronNBCSN – Street Fighter V Final – 122K 28-49 yr olds on @espn 2. Hat Tip @tnlmedia #esports pic.twitter.com/Iz1Kz421Q8

— Declan Brennan (@TheRaceTool) July 19, 2017
Looking at age categories between 18-49 and 28-49, the EVO finals pulled in 122,000 viewers on ESPN2. On the other hand, IndyCar's Iowa race managed 120,000 over on NBCSN, placing it 2,000 viewers behind EVO's 2017 showcase.
It seems Tokido winning the Street Fighter V title was more appealing than Helio Castroneves' victory in Iowa. It raises an important question, however — is this a big win for esports or a humbling loss for IndyCar?
An Entirely Fair Comparison?
EVO 2017 is generally considered to be one of esports' largest calendar events. Fighting games naturally lend themselves to the format and for years, gamers have tuned in to watch the championships. Its triumph in broadcast figures is impressive but looking at the competition, we must maintain perspective.
IndyCar's Iowa race is only the 11th in a 17 event calendar. The Verizon IndyCar series is far from reaching a climax and this could explain a discrepancy in figures. The comparison is between the biggest fighting esports final of the year and a middling race in the open-wheeler discipline.
Even when trying to spare IndyCar's blushes, its clear that the motorsport may be failing to engage younger audiences. Formula One is facing a similar issue and recent incentives to adopt aspects like esports are an attempt to fix this. Formula E also held its own event that pitted drivers against racing sim enthusiasts. IndyCar could ignore esports or use it to involve younger sets of fans like its open-wheel cousins.
If it follows that way of thinking, you could argue both events have won. EVO 2017 shows that esports can compete on mainstream sports channels and the Verizon IndyCar Series has an identified area for improvement.
We may even see an IndyCar esports event later this year. Project CARS 2 is betting big on the esports push after the first game has established itself in the field over the last two years. The upcoming title will include the entire 2016 lineup, and given its multi-platform status, could be an ideal partner for the American series to push into the digital realm.
More Posts On...