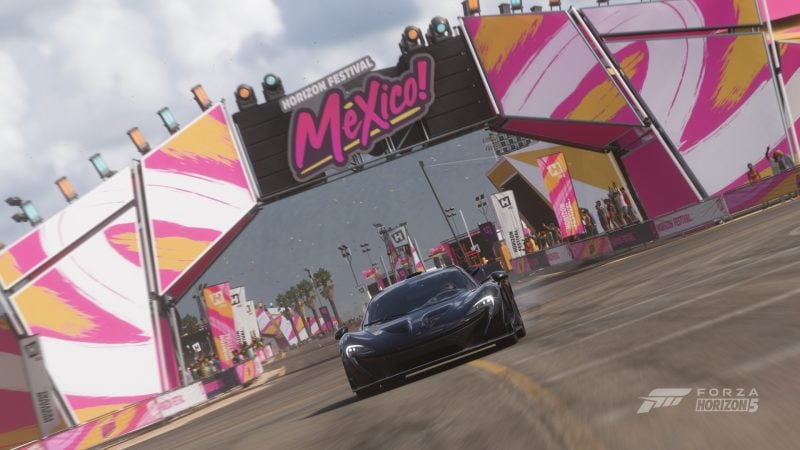 After already recording the biggest launch in the entire 20-year history of the Xbox console series, Forza Horizon 5 is continuing to set new benchmarks. Over the weekend the title racked up its 15 millionth player account, according to the in-game Hall of Fame counter.
The title has reached this figure in just 65 days, equating to an average of more than 230,000 new players each and every day, although the current rate is around a third of that.
Around 4.5 million of those came in the first 24 hours of the official launch date of November 9 — which would include the players who bought the Premium Edition and had early access starting November 5 — and it hit 10 million inside the first two weeks.
It's difficult to say how this translates to sales; player figures don't tally 1:1 with copies sold, particularly given the availability of Forza Horizon 5 on Xbox Game Pass. That's a service which allows players who subscribe, at $9.99 (£7.99/€9.99) a month, to access a giant games library and play titles they don't own, and it's likely that plenty of players took advantage of the introductory $1 (£1/€1) month specifically to play FH5.
However, much of that early influx of players came from Premium Edition buyers who, along with a handful of media, would be the only people able to play between November 5 and 9. It's likely then that there's at least seven million copies out in the world, as a conservative estimate.
By comparison, Forza Horizon 4 reached a total of 12 million players in its first year, with the last available figures from Microsoft in November 2020 stating that 24 million players had experienced the game in the two years since launch.
FH5 is well on the way to beating that already, and we'd expect more to come when the first of the two game expansions arrives later in 2022.