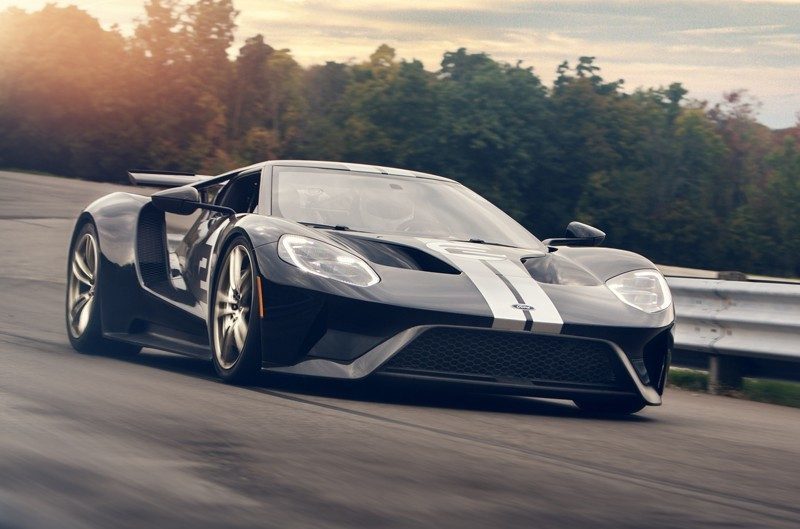 When you hear about Ford's EcoBoost engine, the first thing that comes to most people's minds is economy. But one does not purchase a Ford GT for economy, one purchases it for the power. And much like a recent politician, the new Ford GT claims to give the people what they want.
The wild horse that sits in the middle of the GT is far from the EcoBoost engine you'll find in your friend's Focus. Throwing out a whopping 647 hp and 550 lb-ft of torque, this EcoBoost is producing serious power. It's a 3.5 liter, V6 monster that holds the distinction of being the most powerful EcoBoost engine ever, thus the Ford GT becomes the fastest production vehicle on the track Ford has ever produced.
The truest test of a car's performance is when it's pitted against its rivals around a track. So let's take the Ferrari 458 Speciale and the McLaren 675LT. When you look at the times around Canada's Calabogie Motorsports Park—admittedly, a very specific test—the new Ford GT takes their lunch money:
Ford GT: 2:09.80
McLaren 675LT: 2:10.88
Ferrari 458 Speciale: 2:12.90
The other two cars are out-and-out exotic mean machines and the GT is almost a second quicker. So how does it manage this? Try a dry weight barely over 3,000 lbs, and active suspension and aero systems. Add to that a top speed of 216mph, beating out the Ferrari's 199mph and the McLaren's 205mph, and it's clear that this new Ford GT means serious business.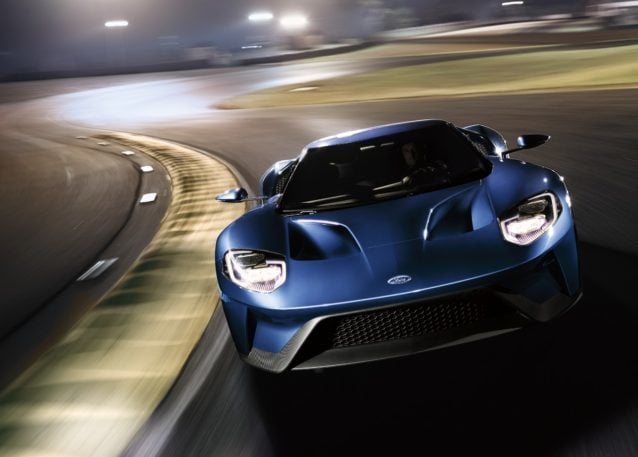 Yes, the rear headlights and exhaust layout do look a little like the pigs from Angry Birds, but the only things squealing will be the rear tires as the Ford screams off into the distance.
In motorsport, this new Ford GT has already seen great success. It won the GTE-Pro class in last year's 24 Hours of Le Mans (fifty years after the Ford GT mk2 won it in 1966), and the car also took a 1-2 in the 6 Hours of Fuji and 6 Hours of Shanghai races.
The first-generation Ford GT is of course famous to Gran Turismo fans for gracing the cover of Gran Turismo 4 back in 2005. This new model was a cover star a decade later, for 2015's Forza Motorsport 6. Players of that game were treated to the Le Mans-winning racer too, as it was added for free a few weeks before the event last June.
Production cars are beginning to roll of the assembly line now. In fact, we know of someone who could use some help speccing their own example…
More Posts On...