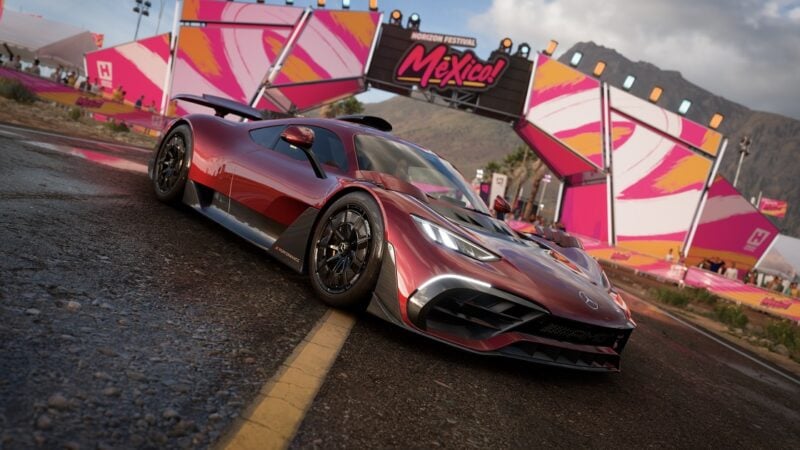 The ninth installment in Playground Games' "Let's Go!" series for Forza Horizon 5 delved into the vastly improved character customization feature, as well as improvements to Horizon Stories and the Festival Playlist.
Come November, FH5 will be out to separate itself from its UK-based predecessor by giving players more freedom to look and do as they please. While there will be plenty to do in the game once players are behind the wheel of any one of the hundreds of cars set to be featured, the journey begins with creating ones avatar.
This time around, PG opted to provide more variety and choices to really allow players to create themselves in the game. New options include hair, hair colour, prosthetics, identity, and voice. While hair and hair color are an expanded feature set, prosthetics are brand-new to the franchise.
There are a total of 33 prosthetics available on both arms and legs in a variety of colors, several of which feature mural designs found in the game world. Also new to the franchise is the use of identity pronouns.
The chosen pronoun will have an effect on the gameplay experience as well. When another player is talking to or about you, the appropriate identity will be used based on the player's selection. It also affects the radio DJ, who will also use the selected pronoun while discussing your achievements throughout the game.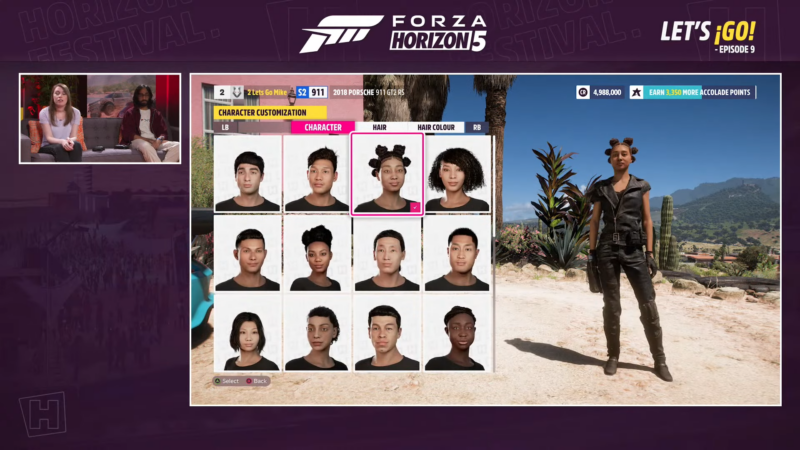 Players will also be able to choose from a male or female voice used throughout their playthrough, regardless of the chosen body type. Moving onto clothing also shows a different variety from the previous game. With FH5 hailing from Mexico, Playground Games took that into account as well as the weather, environment, architecture and clothing trends to give players an authentic look.
As an example, one can choose from a variety of streetwear and floral dresses for their chosen character. Come November, players can buy common and rare clothing items directly, with epic and legendary pieces tied to game progression.
Improvements have also made their way into Horizon Stories. Knowing players like to "ignore the rules", PG have given players one full minute to stay off the road before having to restart the event. This allows adventurous racers the freedom to take as many shortcuts as allowed within the limit.
The feature itself expands in FH5 with more gameplay types, including photo challenges and Drivatar races. Interestingly, unlike the previous game, Stories won't all occur in the same location. Once the opening chapter is completed, all subsequent chapters will appear somewhere else on the map and players will drive to that location.
Stories also makes use of a "choose your own path" feature, where racers can choose what to do after completing a chapter. Depending which one of the three events opted into, it will have a direct effect on the dialogue, accolades and rewards, as well as the storyline for the remaining choices. Should players want to explore every option, they'll be able to go back and replay any chapter in Stories at any point.
As expected, the Horizon Festival Playlist returns in FH5 but with some marked improvements. As the usual affair, every month will feature new (and free) content that matches up with the weekly season changes. Each series will feature unique events, new sights to take in, with each having a theme. At launch, the first theme will be "Welcome to Mexico" with the Mercedes-AMG ONE and McLaren F1 up for grabs.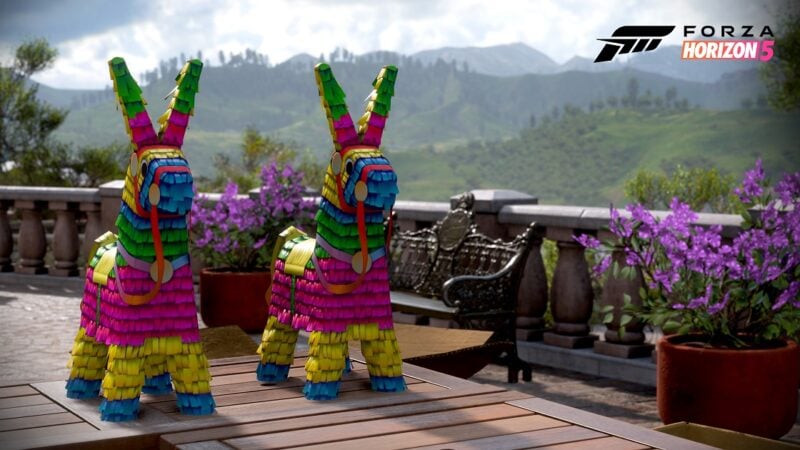 One of the biggest, perhaps most welcomed changes to the Playlist comes in an overhaul to the progression system. Moving away from percentage-based completions, Horizon 5 will move over to a points system. This removes all of the guesswork with the prior game's system and allows you a clear path to the series' rewards.
Another change sees The Trial event being locked behind the Hall of Fame, which you can get into with an unspecified number of accolades. This was done at the request of the community to remove the hassle of players not using competitive cars.
If that weren't enough, creative director Mike Brown kicked the Playlist section of the stream off with an unexpected reveal. In summer of Series 1 players can obtain the returning DeLorean DMC-12, a car last seen in 2011's Forza Motorsport 4.
Five weeks remain until Forza Horizon 5 releases on the Xbox One, Xbox Series consoles, and Windows 10/11 PCs on November 9. With the next "Let's Go!" already confirmed to be a fortnight away, there's more to come. Stay tuned!