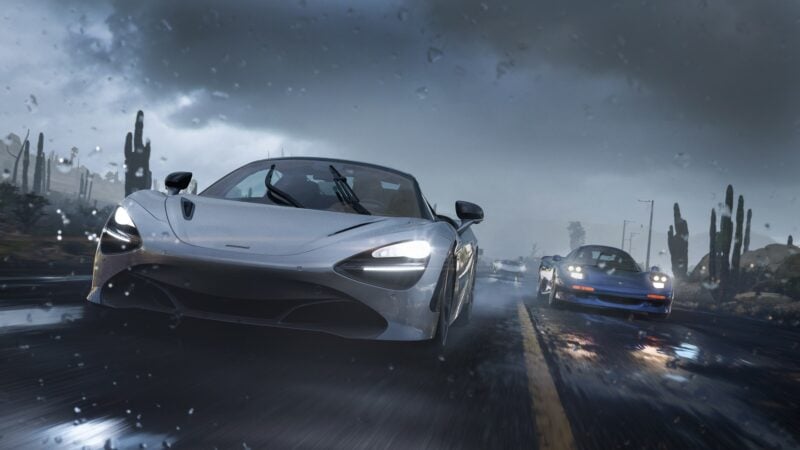 Playground Games has announced that players who've played previous titles in the Forza series — both Horizon and Motorsport — will get a little leg-up in FH5 with some bonus cars, depending on which titles they've played.
Starting with the original Forza Horizon title, and with Forza Motorsport 5, those players who've spent some time in the Forza universe will get a gift for each title they've previously taken for a spin. There's seven titles there in total, so if you've played all of them you can look forward to seven cars to give you a head start.
The rewards take the place of Forza Rewards, which was officially retired as of September 15 of this year. That system granted FH4 players with a weekly injection of cash, along with some bonus cars, depending on their tier.
While those with the app previously installed or downloaded can continue using it through mid-2022, beginning with FH5, newer titles will no longer using the reward tier system. That means that players can now look forward to a curated set of loyalty rewards for the upcoming open world racer instead.
The loyalty rewards players can look forward to are as follows:
If any (or all) of the reward cars look familiar, they should: all seven are the featured "hero" car of their respective game, including the 911 GT2 which was actually launched at the original FM7 announcement, and FH4's McLaren Senna.
Every car here will give FH5 players a huge head start in the game, though there's no requirement to claim them right away. Of course some may prefer the slow burn of the early game progression as opposed to hopping right into mid or even end-game supercars, but the choice is yours.
There's plenty to look forward to in FH5, whether it be the copious amount of cars, exploring the paths of Mexico, or taking in the sights and sounds — there's a lot to digest. Driving the anticipation higher this time around is the lack of a playable demo to tide things over and keep players occupied.
However we're finally in the home stretch, and Premium Edition owners can finally get their hands on the game via early access just one week from now, on Friday November 5. Those opting for the Standard or Deluxe editions of the open world racer will have to wait an additional four days to take a crack at the game on Tuesday November 9.